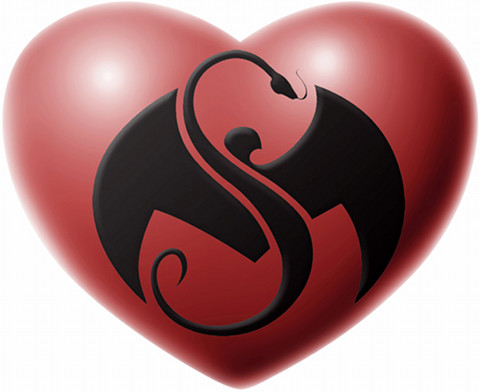 "That which we call a rose, by any other name would smell just as sweet."
-William Shakespeare. England. 1595
"What's sizzlin'?!"
-Josh Smith. Jacksonville. 2009
Timeless tales of forbidden love come in all shapes and forms, and the story of devoted Technicians Krystin and Josh Smith could surely give Romeo & Juliet a run for their money. Krystin grew up on the west side of Jacksonville, Florida, where – standing at 4'9", 70lbs – she fought through the hardships of both a ghetto community on the outside and a horrible family life on the inside. She was mentally and emotionally trapped, with nowhere to go.
"I never got along with my family. My mother was bringing home different guys every night, my older brother was too wrapped up in himself and didn't have time for me or my younger sister so I turned to drugs. Most of my memory of back then is me and mom throwing shit at each other screaming and when I couldn't take anymore I'd go in my room, lock my door, light a blunt and hit the play button."
Everybody has their music of choice for getting through their troubles – like thousands across America, Krystin would usually turn to the highly-effective mood music of the Insane Clown Posse from a very young age. It was only a matter of time before she discovered the King of Darkness himself – Mr. Tech N9ne.
"Tech's music instantly took me into a world where I wasn't alone. He reminded me every day that I'm not insane and even if I was that it's okay because if I never belonged in this world, Strangeland's doors would never close on my face."
Tech's music grew even more near and dear to Krystin when she was 16. While visiting her mother for the Christmas holidays and her birthday in 2009 (her birthday is New Year's Eve), Krystin spent most of her time in her own world listening to Tech N9ne while watching her older brother play Xbox.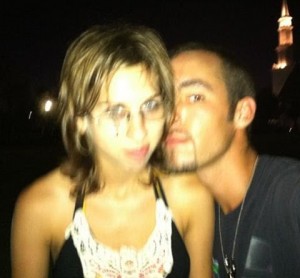 One day, one of her brothers' friends came to visit and overheard Tech's voice playing through her speakers…that friend was Josh Smith.
"He started singing along, looked at me with a smile and said 'Whats Sizzlin?!' That's when my world changed We became friends and fell in love and not just the 'I'm only saying it because I want to know what love is' kind."
Unfortunately, what was so far the greatest moment in Krystin's life would soon turn into a horrible nightmare. Her mother refused to accept her relationship with Josh, and was willing to go to truly terrifying lengths in order to keep them apart. What would happen next is disturbing and heartbreaking.
"She saw how happy I was and she envied it, hated me for it (she admitted this later in life), so she tried to take him away. First she lied, telling me she put a restraining order on him. Then we moved and things got worse because she found out he was still trying to be with me. So she fought back hard and took me down with her. She tied me down with tow straps and shaved my head completly bald. She burned all of my clothes and made me wear a prison uniform. I wasn't allowed to leave the kitchen or the living room and I was only let out to use the bathroom once every two hours. I could only eat once a day and I had to eat hot dogs which she knew would make me sick. She forged my name on my drop-out papers, ruining my education. I went through this for six months and the whole time I listened to Tech and he motivated me not to give up."
Through all of the horrors Krystin experienced, it was the motivation of Tech N9ne that kept her seeing the light at the end of the tunnel. She stuck to her guns, held strong, and finally her mother gave up and decided to gradually cut her loose.
It had been almost a year since Krystin and Josh met, and they were forced into making a choice – get married, or forget about it all. The choice was easy. In November, 2010, Krystin's mother allowed her and Josh to meet once to discuss wedding details – they were to get married in February 2011. The great news also meant one horrible thing for Krystin, though…three more months locked up in her mothers' house, back to her old schedule of bathroom every two hours and hot dogs once a day. Until she turned 18 (when she was to be kicked out of her house), Krystin was totally under her mother's supervision.
Christmas came and went, and Krystin began to feel strange leading up to her 18th birthday…it turns out the emotional roller coaster still had a few twists in store:
"I asked her if for my birthday she could take me to the doctor just to make sure everything was okay before she kicked me out. Three days after my birthday I found out I was pregnant. Florida's Department of Children and Families somehow caught wind of what was happening and we had to do family counselling before we got married. Unfortunately I knew if I wanted to keep this baby marriage wasn't an option so we called it off."
With her family in turmoil and the wedding cancelled, Krystin's baby was the only thing her and Josh had to look forward to. They found out it would be a boy and chose a name – Cameron Yates Smith. As the date of their would-have-been wedding approached, fate dealt them one last ugly card…
"Right around Valentines day 2011 – when I was four months pregnant – I had a miscarriage. It was the most painful thing I've ever been through mentally and physically."
Of all the struggles, hardships, and abuse from her own mother Krystin was forced to endure throughout her life, nothing could compare to the pain of losing Cameron Yates.
Krystin and Josh are warriors, survivors. Having gone through things together at a very young age that nobody should have to go through at all, they've managed to stay strong and stick together. A miscarriage would totally destroy some people and cause them to give up, but Krystin's brought her and Josh even closer and has made them fight even harder.
"The wedding was put back on, we got married and now we are further south and homeless but proud and still happy that we have each other. We still listen to Tech everyday in our shitty lives but when we aren't motivating each other, Tech has always been there to pick up the pieces."
Krystin and Josh got married in March of 2011, while Tech N9ne toured across Canada on the Canuck The Industry Tour, having no idea the impact he was having on the lives of these two brave Jacksonville Technicians.
Surely, a very special place will be saved for them in Strangeland.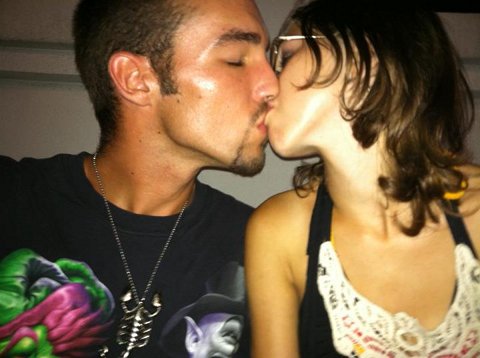 – Written by Eric D'Intino
What did you think of this story?
Has Strange Music brought you together with your loved one?
Let us know in the comments section below!