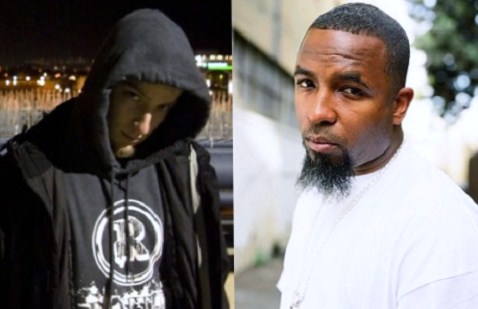 Tech N9ne's dubstep experimentation may just be beginning as a notable dubstep name has stepped forward for a collaboration with the King Of Darkness.
Dubstep producer Excision recently stopped through Kansas City's Midland Theater for a live performance as part of his latest tour. In attendance for the show was none other than Tech N9ne, who took to Twitter to share a photo of his experience at the dubstep concert. Aside from running into fans of his own music, Tech later found himself catching the attention of the very performer he had gone to see. Excision replied to Tech N9ne's initial tweet and reached out for what may end up being one of Tech's most interesting collaborations yet. Will Tech N9ne dive into the world of dubstep?
Stay tuned for the latest on Tech N9ne!
Follow Tech N9ne on Twitter: @TechN9ne
Are you familiar with Excision?
What do you think about Tech N9ne making dubstep music?
Let us know in the comments section below!