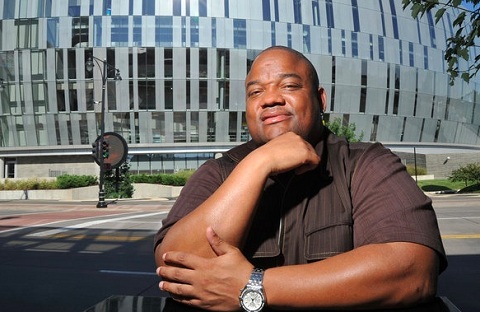 Controversial sportswriter Jason Whitlock is once again finding his way towards Strangeland as he recently paid Tech N9ne a huge compliment over Twitter.
Readers may remember Jason Whitlock from his appearance on Tech N9ne's 2009 release, K.O.D. As one of the Kansas City King's biggest supporters, Jason Whitlock has always applauded Tech N9ne's music. Most recently, he jumped on Twitter to declare Tech's "This Ring" as the "greatest rap song ever recorded." The shout out on Twitter is no doubt a great show of respect, but is not the first time "This Ring" has received such attention. From fans to Tech N9ne himself, "This Ring" has always been at the center of heated debates labeling the track as the best writing Tech N9ne has ever done.
Whether or not listeners agree, Jason Whitlock's comments are proof that Tech's classics continue to hit big with listeners.
Follow Tech N9ne on Twitter: @TechN9ne
What do you think about Jason Whitlock's comments?
Do you agree?
What do you think is the greatest rap song ever?
Let us know in the comments section below!