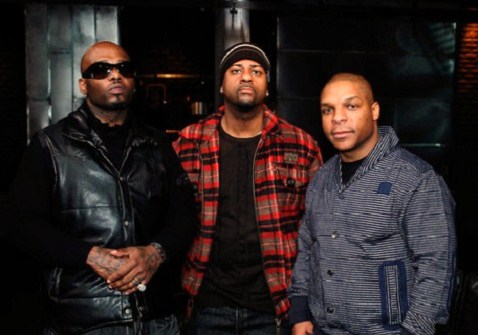 Tech N9ne may not be running Twitter marathons like Krizz Kaliko, but when the Kansas City King does hit Twitter, he drops major updates on fans. Recently, Tech N9ne jumped on the social site and hinted at the possibility of an international tour with legendary hip hop group, Naughty By Nature.
As many fans may know, Tech N9ne's "Hostile Takeover 2012" Tour with Machine Gun Kelly will be his only domestic tour in 2012, leaving the emcee open for foreign dates later in the year. Giving fans abroad something to anticipate, Tech interacted with Naughty By Nature on Twitter and teased an upcoming international tour. Having expressed their admiration for Tech N9ne in the past, Naughty By Nature is not new to Strangeland. Can international fans expect a legendary visit from Naughty By Nature and Tech N9ne? Stay tuned for more from Tech N9ne!
Follow Tech N9ne on Twitter: @TechN9ne
Do you think Tech N9ne and Naughty By Nature will tour together?
Are you a fan of Naughty By Nature?
Let us know in the comments section below!