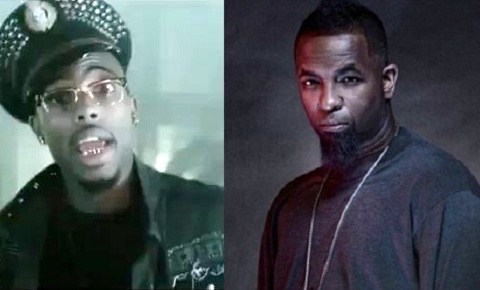 Despite already receiving the remix treatment from Young Jeezy and T.I., B.o.B's "Strange Clouds" appears to be on deck for a feature from the Kansas City King.
Answering a fan's question about his smoking habits, Tech responded over Twitter and revealed that he touched on the subject for a new "Strange Clouds" remix. The original single was released in late 2011 and has since been a hot topic among Tech N9ne fans who felt he belonged on the remix. Following the big success of Tech N9ne's "Am I A Psycho?" music video on MTV2, it appears that B.o.B and Tech N9ne aren't quite done working together. Could there be a brand new remix on the way from the two emcees? Stay tuned for more!
Follow Tech N9ne on Twitter: @TechN9ne
What do you make of Tech N9ne's comments?
Do you think a second remix is on the way?
Let us know in the comments below!