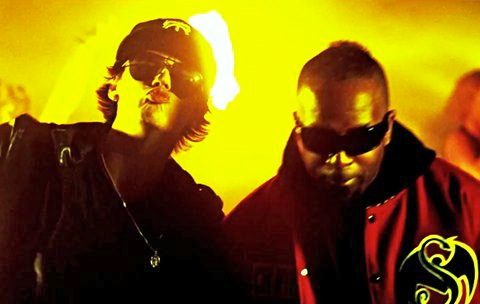 T.T. is bursting onto the scene with the help of two of the finest emcees the midwest has ever produced on the track "Midwest Meltdown" featuring Tech N9ne and Twista. As it turns out, T.T. has been a fan of Tech N9ne for quite some time and gave us the 411 on his favorite tracks from the King of Kansas City.
1. "Riot Maker" – Everready
Not only would I listen to the song at various times during the day and evening, I listened to it before every hockey game.
2. "K.C. Tea" – The Gates Mixed Plate
One of my favorite songs and is my favorite drink and I will back Tech on that drink 100%. Too good. More cruising around.
3. "Let's Go" – Killer
Also listened to before hockey games as well as cruising around etc.
4. "Caribou Lou" – Everready
Played constantly at parties constantly, great song.
Is now my all time favorite because Tech liked it enough when he heard it to agree to get on the track with me and that's a huge honor. That track is a banger.
Be sure to check out "Midwest Meltdown" featuring Tech N9ne and Twista, now available on iTunes!
WATCH

Keep up with the latest on T.T. by visiting www.MarathonMusicEnt.com and follow him on Twitter: @T_T_Thompson
What do you think about "Midwest Meltdown"?
What did you think of the list?
Let us know in the comments section below!