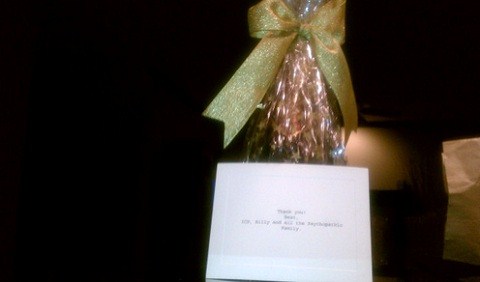 Fans aren't the only ones excited for the release of KLUSTERFUK. Following months of anticipation and build up, Tech N9ne has finally completed KLUSTERFUK and is now awaiting its official release.
Just hours after dropping an exclusive preview of the EP, Tech jumped on Twitter to share how he planned on celebrating the completion of the project. Thanks to a bottle that the Insane Clown Posse sent as a gift, Tech N9ne has no intentions of feeling life's lows on the road to KLUSTERFUK – all day all night!
Follow Tech N9ne on Twitter: @TechN9ne
What are you most excited to hear on KLUSTERFUK?
Do you think it will be better than Tech's past EPs?
Let us know in the comments below!