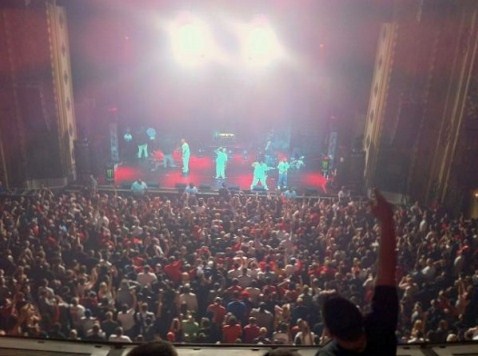 On March 24, Tech N9ne and the rest of Strange Music will embark on a historic 90 shows in 99 days when they kick off the "Hostile Takeover 2012" Tour. Joined by Machine Gun Kelly, the Strange Music crew will hit cities far and wide, but perhaps none is more significant than the hometown of the independent king – Kansas City, MO.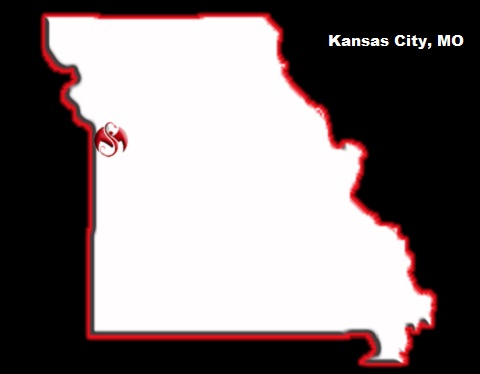 There are few things that compare to watching Tech N9ne perform in Kansas City, the very region that helped make him the #1 independent rapper in the world. On March 24, Tech returns to the Midland by AMC for the official kickoff to the "Hostile Takeover 2012" Tour. With the Kansas City King at his throne, fans from all across the country are making the trip to catch Tech N9ne perform in front of his hometown fans. Will you be making the pilgrimage to the rhyme mecca?
Check out Tech N9ne performing "He's A Mental Giant" in at the Midland by AMC in Kansas City, MO below!

Check out what fans had to say on Facebook:
"Heading down from Topeka can't wait" – Brace Turbot

"coming from wichita" – Tyson Thirteens Up Macias

"Can't wait!! From South Dakota with love!" – Dustin Wilken

"Coming from long lane mizery" – Cody Evans

"Comin in from san Diego" – Jonathan LeRoy

"I'm most def going to make this one bro! #CHUUCH!" – James Porter

"I'm coming from Joplin Missouri!" – Camden Blaes

"A bunch of us are coming in from Lawrence, Ks! We can't wait! :)" – Yolanda Vann

"I hoping I can make it down from Galva, Illinois for the show. My birthday is that night, can't think of a better way to celebrate it!" – Austin Goff

"Gonna hve ta make tha trip from Omaha Nebraska..( Tha O ) to KC…not too bad…bringin tha boi's…STRANGE BABAY!" – Cody Darr

"I've gone to kcmo and seen a show, and I live in sacramento. Dope show" – Jeffrey Perrine

"Hell yeah driving from Milwaukee Wisconsin. Went to the last KCMO midland show VIP and I was hooked on kcmo shows. Can't wait to see you guys again. This tour is going to be fucking insane" – Max DeFranco
Will you be making the trip to Kansas City for Tech N9ne?
Have you ever seen Tech N9ne perform in his hometown?
Let us know in the comments section below!