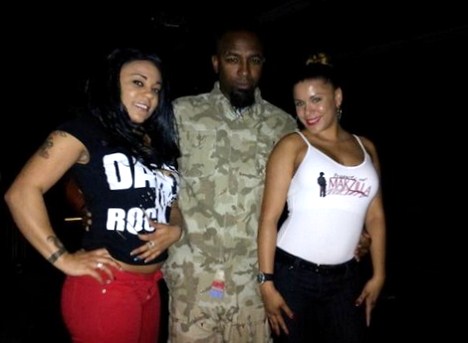 Following news of Tech N9ne's trip to Miami to appear in new music videos with ¡MAYDAY!, it has now been confirmed that the group of Strange Music artists is currently shooting the official video for "The Noose".
The somber anthem dedicated to the struggle faced by the U.S. troops first made waves as a part of Tech N9ne's Welcome To Strangeland. Inspired by Tech's visit to Camp Pendleton, the track has since become a beacon of hope for fans of Strange Music serving in the military. Featuring ¡MAYDAY!, "The Noose" also helped introduce the Miami group to a larger part of Strangeland in late 2011.
Now, the single will receive an official music video while Tech N9ne visits in Miami. Accompanied by Dan Gedman of Liquid 9 (director of "Am I A Psycho?") Tech N9ne and the ¡MAYDAY! crew will bring the tribute to life. Stay tuned for more from Tech N9ne and ¡MAYDAY!
Follow Tech N9ne on Twitter: @TechN9ne
What do you expect from the new music video?
Has "The Noose" had a profound effect on you?
Let us know in the comments section below!