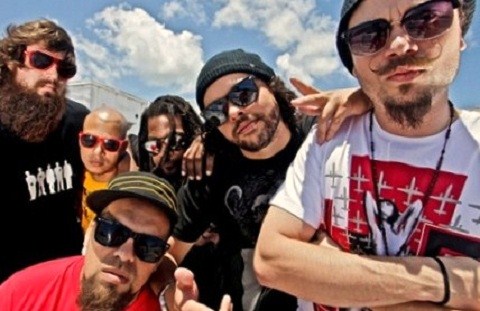 Just a week after Strange Music's ¡MAYDAY! dropped the official "Death March" music video, Tech N9ne jumped on Twitter to reveal that more deadly visuals are on the way from the Miami collective.
Replying to a fan, Tech N9ne revealed that he would soon be headed to Miami to shoot two brand new ¡MAYDAY! music videos. Judging from the tweet, fans can expect to see Tech N9ne make a few cameos. With both KLUSTERFUK and Take Me To You Leader on the way in March, the Kansas City King and ¡MAYDAY! are giving fans some big surprises.
Don't forget to pre-order Tech N9ne's KLUSTERFUK and ¡MAYDAY!'s Take Me To Your Leader!
Follow Tech N9ne on Twitter: @TechN9ne
Are you excited to see more from Tech N9ne and Mayday?
Have you pre-ordered KLUSTERFUK yet?
Let us know in the comments section below!