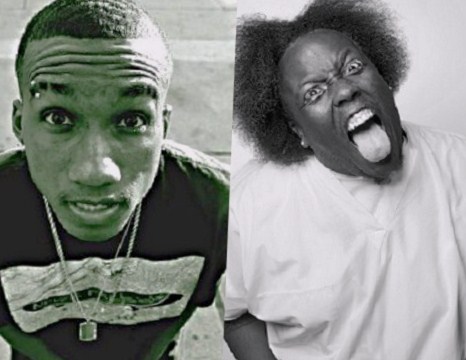 Music videos and Hollywood actors aren't the only things keeping Krizz Kaliko busy. As the Strange Music emcee preps Kickin' And Screamin', fans may just get to hear a long awaited collaboration with Hopsin.
The recent buzz surrounding Kickin' And Screamin' has fans glued to the web as Krizz Kaliko recently dropped the explosive teaser video for "Kill Shit" featuring Twista. Following the release of "Kill Shit", Krizz Kaliko created even more excitement when fans noticed he reached out to Hopsin online. Having already made his impact on Tech N9ne's "Am I A Psycho?", Hopsin remains a fan favorite of Strange Music listeners and has long been on the wish list of collabs for Krizz Kaliko fans.
Is Krizz Kaliko looking to bring Hopsin along for the ride on Kickin' And Screamin'? Stay tuned for more news on Krizz Kaliko!
Follow Krizz Kaliko on Twitter: @KrizzKaliko
How do you feel about Hopsin appearing on Kickin' and Screamin'?
Did you check out "Kill Shit" yet?
Let us know in the comments section below!