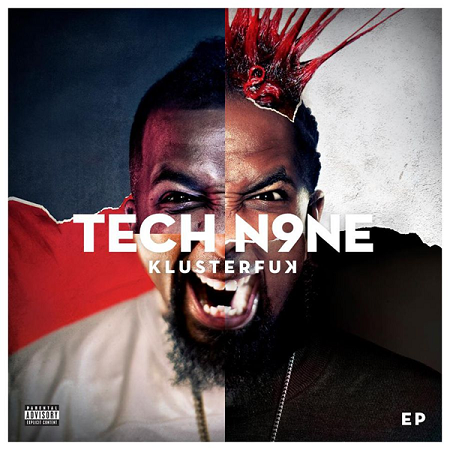 Ah, KLUSTERFUK, 23 minutes of bliss – you've anticipated it, you've memorized it, and you've read the reviews – right?
If not, take this stellar review by one Calvin 2.0 for NappyAfro.com in which he goes the extra mile and breaks down the album track by track to give us a full rundown of the musical ecstasy that is KLUSTERFUK.

These types of reviews always shine brighter than talking about the album as a whole, because, frankly, a machine is only as good as its parts. Calvin 2.0 also uses some interesting vocabulary such as describing the chorus in "Blur" as "the beat sounds like what the noise of a disastrous foggy night out would be," – that's something you don't hear a lot in hip-hop reviews, very cool.
Also, bonus points for this being Calvin's first Tech N9ne album, welcome to the world of Strange!
Click HERE to read the full review.
Click HERE to purchase KLUSTERFUK
OR
Go to Best Buy and cop ¡MAYDAY!'s Take Me To Your Leader with KLUSTERFUK included!
Do you agree with Calvin's review?
Tell us in the comment section below.