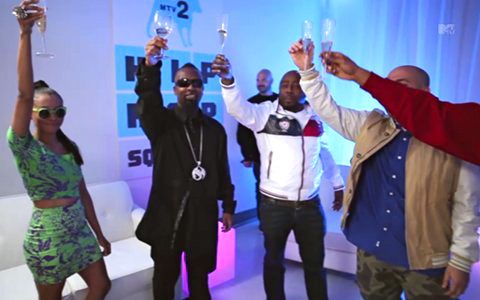 What better excuse to raise your glasses than to kick off a game show?
In this clip we see the stars of the premiere episode of MTV2's Hip Hop Squares raise a toast to the series premiere. Tech N9ne is featured prominently in the shot doing something that he's probably very accustomed to, holding a flute that contains an alcoholic beverage. Comedian Donnell Rawlings leads the proceedings and gives a funny toast to start the series premiere of Hip Hop Squares.
Let the games begin.
WATCH
CLICK HERE TO WATCH THE FULL FIRST EPISODE OF HIP HOP SQUARES FEATURING TECH N9NE.