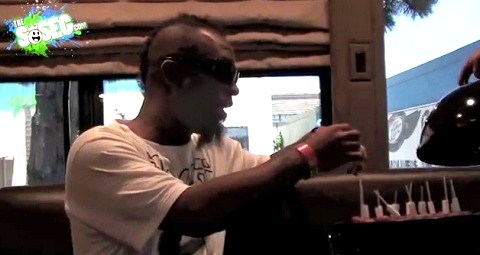 With a row of sausage wrapped in interview questions, TheSoSeg.com recently sat down with the Kansas City King and grilled him in front of the camera.
Touching on nearly everything that makes him Tech N9ne, Tech answered questions on the origins of his name, his children's future in music, his experience in Kuwait, and his biggest fear. The end result is one of Tech's funniest and most unique interviews yet.
Throw one on the grill and watch Tech N9ne with TheSoSeg.com.
Click here to watch or scroll down below.

What did you think of the interview?
What was your favorite story?
Let us know in the comments section below!