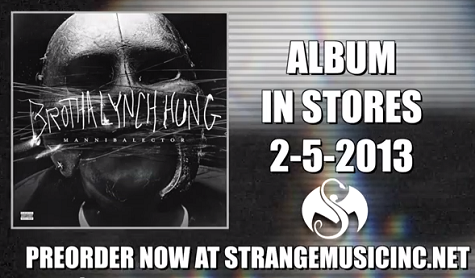 Lynch is back with another dangerous cut from his upcoming album Mannibalector and this time he's brought some friends.
"Stabbed" features the likes of none other than fellow diabolical lyricists Tech N9ne and Hopsin. The three off-the-wall emcees spit flames over a demonic swirl of violins in another cinematic and macabre production by Seven.
The result indicates that we're in for a horror-album masterpiece on February 5.
LISTEN BELOW
Click HERE to pre-order Brotha Lynch Hung's Mannibalector!

What'd you think of the track?
Leave your thoughts in the comments section below!