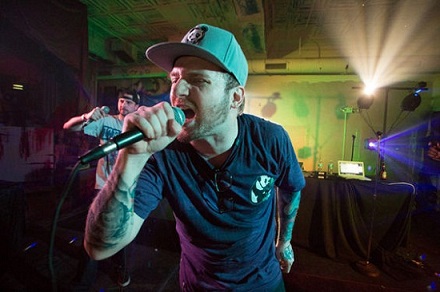 Rejoice, fans of pancakes, proper grammar usage, and awesome Hip Hop!
Recently CES Cru took to their Twitter to confirm that the Black Clover founder will indeed be making an appearance on a CES track coming soon!
If you're wondering what a track with CES Cru and Mac Lethal might sound like, you're in luck, because they totally already did one a couple years back!
The track was "Guntitled" off CES Cru's album The Playground (which is dope and shit and should totally be listened to by you, right now), which they also made an awesome video for, complete with Office Space reference.
With CES Cru's full length Strange debut Constant Energy Struggles on the horizon, we may just see Mac Lethal paired with the best Cru, and who knows what other members of the Strange roster could show up?
What do y'all think of this collaboration?

Who else do you hope to see on Constant Energy Struggles?
Let us know in the comments section below!