As one of the most versatile producers in hip hop, Seven has worked with just about everybody on Strange Music, so it was no surprise that he would offer his considerable beat-making skills on Constant Energy Struggles, the debut full-length Strange Music album from CES Cru.
As it turns out, Seven was able to unveil a sound that fans aren't used to from the chameleon-like producer. The result is one of the freshest sounding albums that Strange Music has ever put out and something that has everybody, Seven included, very excited.
So what's the big deal about Constant Energy Struggles?
We'll let Seven tell it…
You produced a great deal for the upcoming CES Cru album Constant Energy Struggles, how exciting is it for you to work with new guys on the roster and what was the most exciting thing for you about working with them?
The thing about them is that they've been around Kansas City for awhile now. I've never worked with them like this before, but I've been aware of them just because I'm from Kansas City. I've known about them, and there was always talk of Tech being interested in them and putting them on Strange for a few years before it was released that they were. So I had been thinking what I could possibly do with a project like theirs and what I wanted to do. They also are a group that is so different from everyone else. I always looked at them more like hip hop dudes than anything. They are literally like emcees. That's kind of how they were known around Kansas City and everything. So there's some elements, like real grassroots hip hop elements, that we were able to do on their album. You can hear it in "Juice". You listen to that song, which I've always wanted to do a beat like that on Strange. I read a lot of comments about that song that people were surprised that I did the track and everything, they never would've guessed that it was me, but I've been doing tracks like that for years. Before I did anything else I was doing tracks like that. It was so good to finally be able to produce some songs like that.
Do you take that as a compliment when someone says "I would've never guessed that Seven produced this"?
I mean as long as they like it and everything, but yeah, I'm glad that I can surprise someone to where they didn't know I could something like that or that I was capable of capturing that kind of sound. That's always really dope to me. I'm glad that I could do that with "Juice". Hopefully I do that with the whole album, with all of CES Cru's album, when you listen to the songs that I did on there. I really did some different shit on that album.
What do you think they bring to Strange Music that nobody else really does?
Those dudes are young and hungry. They just have this freshness, this rawness, this hunger. When you listen to this album, you're like "These dudes are like really rapping, for real." You can just like tell the hunger is within them. That's always dope when you discover a new artist like these new young dudes that are coming out that just sound so hungry. They just want it so bad, they take such pride in what they do with lyrics and everything, and that's how CES is. They're those kind of dudes and you totally get that whole energy from this album.
When they came to you and asked you for beats, what did they say that they were looking for?
Well I remember listening to an earlier project of theirs, after I had that conversation with them, they wanted me to listen to the album they put out: The Playground. I know a lot of people heard that project, which is really dope by the way. We kind of decided amongst all of us that we wanted to do something different from that but still shows what they're capable of as far as emcees go. They didn't really give me any super-specific ideas about what they wanted to do, we just agreed to build off The Playground. We were going to make it different but still try and capture some of those same elements that they did on that album.
I'd say there's similarities in spirit between both but this album is a bit bigger.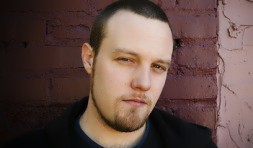 Yeah, they're the kind of dudes that, I think they sound really good when they work one on one with a producer, you know? They did The Playground with Lenny D, who's a producer from Kansas City, an amazing producer. One of the best from the city. What they did on The Playground with Lenny D was just crazy, it was like magic. They just worked so good with him when they created that whole environment and that vibe working one on one with a producer like that. They worked with Lenny again on the new album. I'm so glad that he was able to work more with them because what they do together is crazy.
From what you've heard, what can you tell me about Constant Energy Struggles?
We did some tracks on this that are more minimal production. A lot of my beats are super orchestrated and really put together. There's a lot going on with them. On this album I did some beats that I really stripped down. Just drums and a bassline and hits that are really hard, and there's some really creative tempos so they can flip and do some different things that they're known to do as artists. I really can't think of any album that I've done this kind of stripped down sound before on. It really just created the whole platform for them to just go crazy once the beats were all stripped down like that.
Do you have any favorite tracks off the album?
Yeah. There's a song on there called "Meditate" that's just like, crazy. This song is just amazing. There's another one on there called "When Worlds Collide". It's so crazy. "Juice" is one of my favorites. When we did "Juice", when we got done with it they were like "We want to put Tech on this" and I was like "Oh, for real?!" and they were like "Yeah, yeah, let's put Tech on it" and I'm like "Okay, okay…" I would've never thought that but then I thought about it and thought "Man, this could be a genius idea. If Tech pulls this off and kills this beat, and kills the song it could be so dope" because Tech never gets on beats like that. When Tech came through and did his verse on it and I heard it, I was like "Oh man I can't believe Tech killed it like that." It just makes it such a historical track for them to do that kind of song and put Tech on it and everything. So "Juice" is one of my favorite songs that I've done in a minute for Strange.
You also have one on there that's a very different and interesting song called "Smoke" with Liz Suwandi, what can you tell us about that song?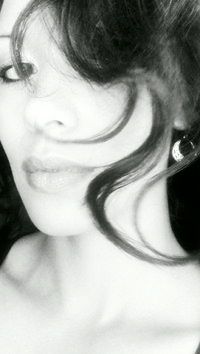 That one, when I was working on the production for that one, I was really listening to a lot of Portishead, more of a weird and experimental type of sound. What I ended up doing on that was some guitar parts and reversed them and chopped them up again and then did a bunch of weird things and then found some dusty, grimy drums and then put them underneath tracks from live drum sounds. There's some actual live hi-hats and some rides and everything on that track. Of everything on that album it's probably the most experimental song. When I was making that song they told me that they wanted to do a song with Liz. To me Liz is the kind of vocalist that, she sounds good on a particular kind of beat and a particular kind of song. She can do anything good but she really shines when she has the right kind of canvas to do that on, so when I was making that beat I really had her in mind for doing the song with CES. That was sort of the goal when I was working on it.
For fans out there of Strange Music, why do you think they should be excited for this release in particular?
It's one of my favorite Strange releases. What we've done so far and what we've released this year, this album goes. It's really a great album. It all just came together so perfectly. We ended up using a majority of the material that we recorded. They ended up fitting it all on the album and I was thinking the whole time while we were making it I was like "We got up there. We've got 21 songs. This is going to be impossible to choose 14." I'd be talking to them like "What songs are we possibly going to be able to cut? Because they're all just so crazy" and I never feel that way about any album. I'm always like "Okay…I know this one's not going to make it, I know that one's not going to make it." I'm able to predict those things ahead of time. On that album, I was just like "Oh man, these songs are just too crazy! I don't know what we're going to cut!"
There's a lot of factors that go into the success of an album but if this one gets the right push and the elements align properly, what do you think it could do for CES Cru?
If they work the singles the right way, these songs that they're talking about pushing, I mean this could set everything off for them. It could really put them in a position to be like the next on Strange. Even beyond that. Those dudes are really good, you know? If this album could get received like I think it will be, this could mean everything for their career.
CLICK HERE TO PRE-ORDER CONSTANT ENERGY STRUGGLES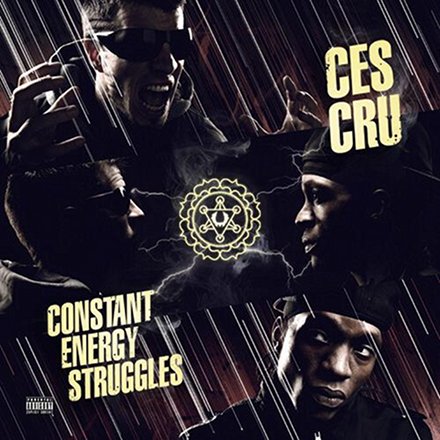 Do you think Constant Energy Struggles could be one of the best albums ever from Strange Music?
What are your expectations?
Leave your thoughts in the comments section below.