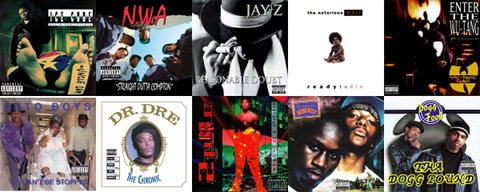 Black Gold will undoubtedly be the most street album that Strange Music has ever put out.
From Schooly D to Kutty C, rap music has taken to the concrete jungle to be what Chuck D called "Black CNN", reporting the sights, sounds and smells of the neighborhoods, projects and ghettos that have raised many of hip hop's best and brightest. Often controversial, street rap infiltrated the suburbs with intoxicating portrayals of young black men trapped in an environment that tested their will to survive. Responses to this environment range wildly: reckless abandon, despair, hopelessness, rage, and startling intelligence are all reflected in the albums you are about to see.
NWA – Straight Outta Compton (1988)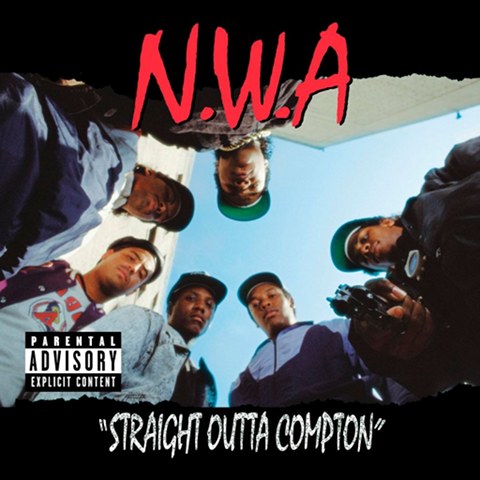 In a lot of ways, this is the album that started it all. With Straight Outta Compton, America was introduced to West Coast gangster rap. While not necessarily the first gangster rap album (give that title to Schooly D), this is the album that coined the genre for the masses.
Dr. Dre provided the raw-as-concrete soundtrack, Ice Cube and MC Ren laid down the incendiary and "did he just fucking say that?" lyrical touch and Eazy E provided the attitude. Together they formed "The World's Most Dangerous Group," the first music group to go platinum with no radio play or national tour. Songs like "Fuck Tha Police" garnered the attention of the FBI, placing them on the FBI's most wanted list, which only bolstered their reputation and record sales.
Geto Boys – We Can't Be Stopped (1991)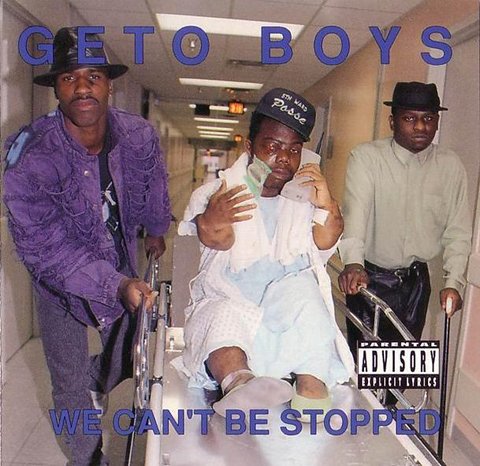 Before we get into anything, let's just establish what's going on in the cover. Bushwick Bill told his girlfriend to shoot him in the head during an altercation. She refused so he attempted the task himself. Obviously he survived and still has a bullet in his head to this day. The picture you see on the cover is him being rolled out of the hospital by Willie D and Scarface.
Together they formed Geto Boys, one of the most controversial groups of all time. The title We Can't Be Stopped refers to The Geto Boys unwillingness to compromise their content for anybody, as their previous record label had refused to distribute their record due to its explicit nature.
Now that we have that out of the way, let's get to the music. The most famous ode to the streets from this album is the song "Mind Playing Tricks On Me", which delves into the paranoia of ghetto consciousness like no song before or after. After listening to that song, you don't need to guess what that life feels like.
Ice Cube – Death Certificate (1991)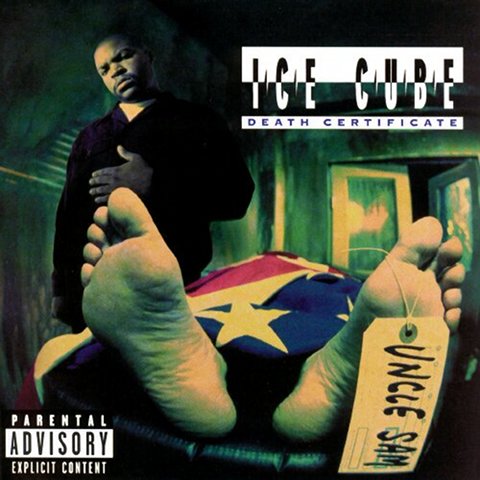 Ice Cube took it up another notch with his sophomore effort Death Certificate. Artistically speaking, this is the quintessential album from hip hop's angriest and fiercest young black male. In Death Certificate, Ice Cube retained his nightmare-to-white-supremacy stance from Amerikkka's Most Wanted but took it to a level that he never had before, effectively making a record guaranteed to offend anybody who listens to the entire thing.
Ice Cube tackles the plight of the ghetto with the defiance and pointed criticism that were his trademark. "A Bird In The Hand" traces the progression of a single father making money for his child and his path from McDonald's worker to dope dealer. In less than a minute, Cube manages to piss off anyone of Asian descent with "Black Korea", in which he calls out Korean shop owners for mistreating black customers. "My Summer Vacation" is a storytelling track that tells of Cube setting up shop out east to make triple the profit he would by selling dope back home. The end result is tragic, a mirror of many before and after him who have done the same thing.
What makes Death Certificate a special street album is the way he personifies the plight of those in similar situations but attaches his trademark wit, intelligence and anger to the conditions.
Dr. Dre – The Chronic (1992)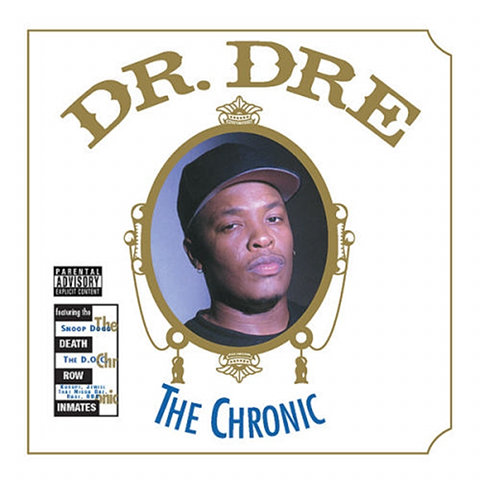 For the record, this is the album that established West Coast hip hop as a threat to East Coast dominance, and brought gangsta rap into the pop charts. Musically and lyrically, The Chronic captures the essence of Compton, California: unpredictable, alluring and explosive. With more reckless abandon than any album that preceded it, the roster of young lyrical monsters at Death Row put together a classic album that still gets bumped on the daily.
When listening to The Chronic you can picture a haze-filled room of cooped up ghetto inhabitants who were finally in a position to unleash their talent. These uncaged birds were flying high during The Chronic's recording and in the process stars were born. Snoop Doggy Dogg would turn out to be the freshest voice in hip hop, combining a southern laid-back drawl and a West Coast swagger to deliver a personality to the masses that was completely unique.
Dr. Dre's groove-driven production gave a soundscape to the palm trees and cool breeze that encapsulates an ordinary day in California, while the murderous lyrics of Death Row Inmates (Dre, Snoop, Kurupt, Daz, Lady of Rage, RBX and others) provided the shockwaves. This album forever solidified Gangster Rap as a commercially viable force to be respected and reckoned with, and gave the West Coast a dominant edge for the first time in hip hop.
2Pac – Strictly 4 My N.I.G.G.A.Z. (1993)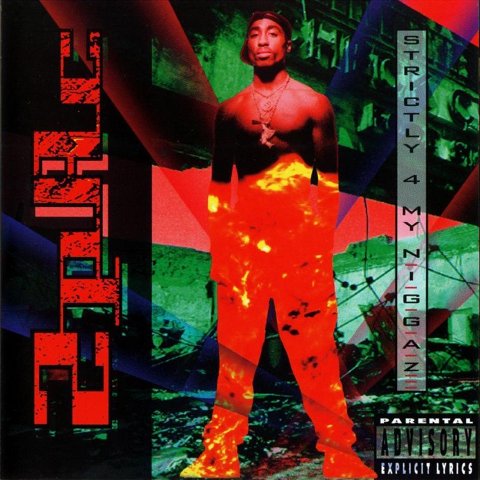 2Pac recorded his most militant album ever with Strictly 4 My N.I.G.G.A.Z., and the results brought on a bit of controversy. Any album where you encourage retaliation against oppressive law enforcement and tell the Vice President to "eat a dick up" is likely to bring a little heat in your direction.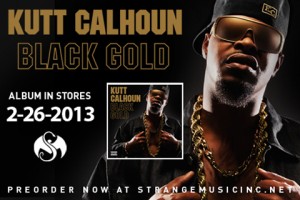 On Strictly 4 My N.I.G.G.A.Z., 2Pac took the persona he took on with 2Pacalypse Now and amplified it to maximum volume. The first track on the album "Holler If You Hear Me" is an anthemic war cry against the ghetto oppressors unlike any that has ever been recorded. 2Pac's lyrics "This ain't just a black song, a rap song, telling all my brothers get they strap on" were a bold declaration of resistance that would later be echoed in 2Pac's real life when he shot two off-duty police officers in Atlanta. He was later acquitted and his ghetto legend was solidified.
Perhaps the most poignant song (besides "Keep Ya Head Up")is "Streetz R Deathrow", which captures 2Pac at his most brilliant: capturing complex realities in a simple way that everyone could understand, serving as the ultimate translator of ghetto pain. When Pac says "My homie lost his family and snapped, shot up half the block to bring them back," it's a moment worth crying out for, a sobering reminder of the cyclical violence that we somehow swallow as a society and do nothing about.
Wu-Tang – Enter The Wu-Tang (36 Chambers) (1993)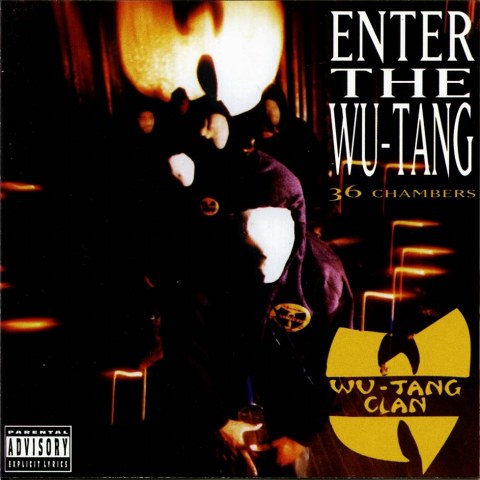 The streets took on a whole new sound with Wu-Tang's breakthrough debut album Enter The Wu-Tang. Never had hip hop sounded as rough as pavement like it had on this record. More than the Clan's hardcore lyrics, RZA's sparse and rugged production conveys the rough realities of New York City ghetto living. The harsh soundtrack also effectively cleared the way for 9 emcees from Staten Island to lay down some of the grimiest lyrics that hip hop has ever heard, full of free-association, Nation of Islam references and Kung Fu slang.
Gloom and despair are prevalent on songs like "Tearz", where RZA and Ghostface Killah lay down tales of utterly depressing shit: losing your brother to gunfire and someone dying of AIDS. When RZA says "It's always the good ones that have to die" you can't help but think that he's said that many times before.
Notorious BIG – Ready To Die (1994)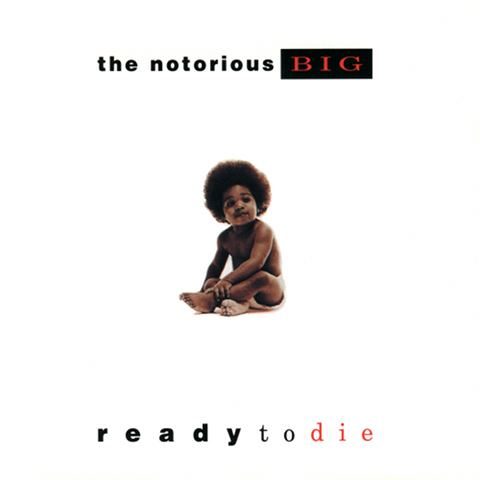 An overweight, dark-skinned and "ugly as ever" emcee from Brooklyn took the world by storm by merging the streets and high-end living with Ready To Die. Highly-known for songs like "Juicy" and "Big Poppa", which shined on the radio with sparkle and gloss, this album is full of some of hip hop's most harrowing and dark tales of street life ever committed to wax. Cinematic, poetic and immediate, Notorious BIG's rhymes painted a picture that immediately registered with the listener and stayed long thereafter.
In "Things Done Changed" the album opens with a vivid portrayal of the scenery that the rest of the album would inhabit, with Biggie noting "Back in the days, our parents used to take care of us Look at em now: they even fucking scared of us." The album immediately transitions to "Gimme The Loot", where Biggie brilliantly shifts characters back and forth between a duo of street jackers. Biggie's cleverness and talent for personification can be heard when one of them says "I don't give a fuck if you're pregnant, gimme the baby rings and that '#1 Mom' pendant."
The rest of the album switches between the glorious highs and staggering lows of street living like few records before or since.
Mobb Deep – The Infamous (1995)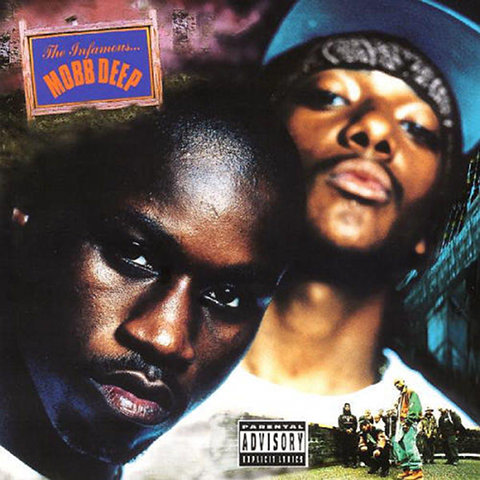 With The Infamous, Mobb Deep painted quite possibly the most gloomy picture of slum living that has ever been put on wax. Over Havoc's moody and seductive production, the Queensbridge duo gave a sound to ghetto hopelessness and the not-giving-a-fuck that it creates in the mind of a black youth. Never before had hip hop heard of emcees who were so completely and naturally resigned to the fact that life is hopeless.
This nihilistic acceptance can be heard in one of hip hop's all-time greatest street anthems "Shook Ones Pt II". Over one of the most foreboding beats ever made, Prodigy spits lines like "I'm only nineteen but my mind is old, and when the things get for real my warm heart turns cold," accurately depicting someone who's grown up seeing things that most people don't. In "Survival Of The Fittest", Prodigy's opening words set the tone "There's a war going on outside no man is safe from."
Listening to The Infamous, one will inevitably feel as much despair as the residents of the grimiest slums.
Tha Dogg Pound – Dogg Food (1995)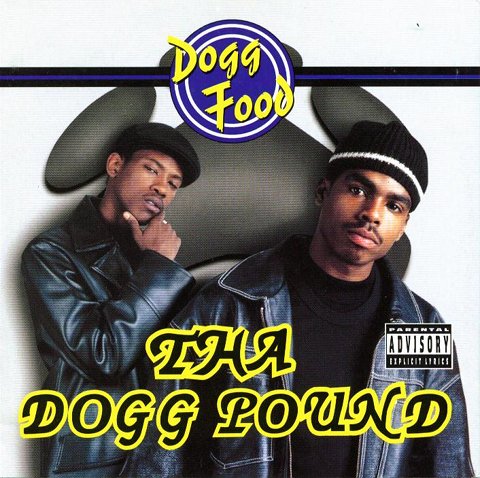 On a label that proclaimed to push "Gangster Rap", you'd have to expect Death Row to get two mentions on this list. In a lot of ways, this is the maturation of what began on Dr. Dre's The Chronic. With Daz Dillinger maintaining control of most of the production, you can tell the influence he had over the Death Row sound, and subsequently that of the entire West Coast. With Dogg Food, G-Funk took a far more sinister turn and subsequently rattled trunks across the country.
That Dogg Pound captured the swagger, braggadocio and utter recklessness of street living like few groups of the time. More than describing the actual realities of street living, this album captured the personality of its inhabitants. Clouded in reefer smoke, Daz and Kurupt kicked their dangerous rhymes with the style that came to personify Los Angeles hip hop, a sneering and defiant attitude that was simultaneously laid-back in demeanor.
However, the gritty conditions of the Los Angeles slums could still be aptly heard on songs like "I Don't Like To Dream About Getting Paid" and "Reality". Taken as a whole, Dogg Food is the total package of boastful raps and cold truths.

Jay-Z – Reasonable Doubt (1996)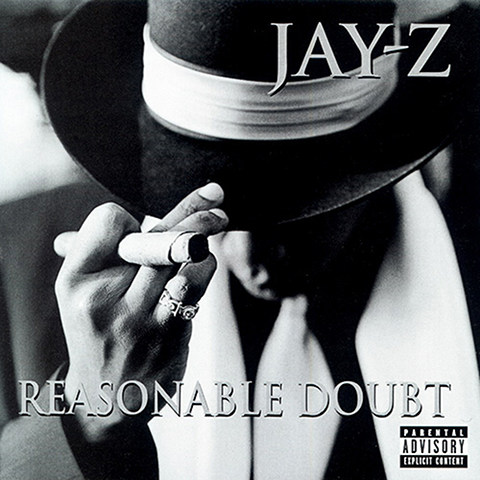 Probably the least "rugged" album on this list, but still completely street. On Reasonable Doubt, Jay-Z gave the hustler a mouthpiece. Although cool, elegant and collected, Reasonable Doubt still slyly conveys many of the hells of project living and dope dealing. Like his brooklyn rhyme counterpart Notorious B.I.G., Jay-Z packs wit and meaning with each bar like very few emcees who have gripped the microphone.
The hustler's mentality can be heard running throughout, as Jay-Z recorded this fresh out of the dope game. "I would rather be enormous than live dormant, that's how we on it" he says on "Can I Live", mirroring the thoughts of many who risk it all to be d boys. "I don't sleep, I'm tired. I feel wired like codeine. These days a brother gotta admire me from four fiends away" he says on "D'evils", conveying his stress and paranoia in the cleverest of ways.
If you want to know what it's like to be caught up in the game with no going back, this album is the real blueprint.
CLICK HERE TO PRE=ORDER BLACK GOLD
Leave your thoughts in the comments section below!