Hopsin's got a message for his fans (well just some of them): back the @!$% up!
We got a chance to talk to the quickly rising emcee to get the story behind his incendiary verse for Brotha Lynch Hung's song "Stabbed" from Mannibalector.
The surprisingly soft-mannered and very cordial emcee told us how he was able to place himself on a track about stabbing people and somehow keep it real (despite being a non-stabbing kind of guy). He also shared with us the progress and his upcoming album Knock Madness and left off with a very special message for the fans.
First of all, how are things going and what have you been up to these days?
I'm just here working on my album Knock Madness and also have been working on a collaborative album with Travis Barker. Those are the main two things that I've been doing. I'm also doing a lot more skateboarding because I'm trying to go hard with it. It's been one of my dreams to be a really good skateboarder.
How is Knock Madness coming along and where are you in the process of that?
It's coming along really good. I finally got everything on schedule so hopefully – I plan to have all the music done by June, having 18 songs done but the album release date isn't going to be in June. We'll set a release once I turn in all the music, then we'll make the official release date. It may be somewhere around September for the album because we want to have a few months to promote everything.
You're definitely going to be taking your time with this thing then and making sure that it's a winner.
Yeah, I absolutely will. I'm just a fan of doing music in general so I have to. I'm learning on mixing and mastering better. My assistant, Jamie, she's going to school for engineering and all that so she spends time at school and comes and helps me with mixing and all that, because I know how to mix but I don't know the studio terminology and certain things so she comes through and helps me out with certain things I have issues with. I'm just kind of learning everything and perfecting it so the album sounds really good.
Well let's talk about your appearance on this Lynch album Mannibalector. How did it come to be that you were offered a guest spot on "Stabbed"?
Well I know me and Lynch have been wanting to collab for a minute. My people have been talking to his management people for awhile but it never seemed to line up. While I was on my Funk Volume 2012 tour, they reached out and sent over the beat. They reached out and asked me if I wanted to be on the song and I just said "Yeah!" I was down and I heard the beat, it was super-dope so I waited til I got off the tour to actually record the verse the way I wanted it. I was excited about it. As soon as I heard the beat I was like "Hell yeah, I have to hop on this shit." It was super dark and wicked, just how I like it.
What made you say yes to this guest spot because I imagine you have a pretty full plate these days.
It was. I mean I'm a fan of things that come from Strange Music in general and I've been wanting to do something with Brotha Lynch for awhile, like a long time. I just had to put that on the top of the priority list – and the beat's super dope like I said. As soon as I heard it I was like "Okay…yeah." I played it for a few of my dudes on the label too, just so they could feel the vibe and they were like "Hell yeah, that shit is hard as fuck!" So I knew I had to do it.
What is it about Lynch as an artist that has made you want to collaborate with him so much?
We're both crazy, black dudes. Tech N9ne is one of them too. We all gotta stick together (laughs). We all gotta stick together. We've all got crazy, wild music so we have to hold our little society together and keep it strong so that the commercial world can't tear it down. His style is similar to mine. We have slightly different topics but the feel is similar. We both have dark aggression in our music and that's what drew me into his music. He is that.
You're telling me about the beat and everything and how it really hit you. Upon hearing that, what went through your mind as far as the approach and what kind of stamp you wanted to leave on the track?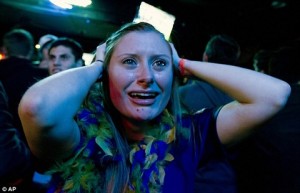 Well definitely I'm all about keeping it real on music. Anything I say may sound crazy but I have to keep it real so when I heard it, I know the song is called "Stabbed" and the chorus goes "Niggas is about to get stabbed!" So first I was like "Man, how am I going to fit into this shit?" I'm not a gangster who runs around stabbing motherfuckers so then I thought "What would make me want to stab somebody? What makes me mad?" So I had to think of all that and then I'm like "Some fans make me mad." Fans piss me off sometimes when they do stupid shit. During that time some fan that came to my house, I don't know how he found out where it is, but somebody came to my door asking for me and I got so mad. He was just completely fanning out and he wouldn't tell me how he found my address so I just had to say his name. There's been a few situations at Universal Studios. There's this pizza place and some fans came and rushed me and they didn't care how dirty their hands were and the fact that I was eating. They were trying to put their fingers all in my face and shake my hand and being completely rude and I was just like "Okay…fans…sometimes fans just need to fuck off." So, I was just rapping about stuff I'm going through now as far as the success level I'm reaching and how fans are. It's a great thing but I was speaking of a downfall side of it where they kind of invade my personal life and privacy.
When you're on a track with Tech and Lynch, does that present a challenge that you put on yourself to really come with it because you're sharing a track with two giants?
I always have to be on my a-game, especially when it comes to Tech N9ne man. I didn't get to hear his verse or anything and so I just did the best I could do on the track. It's not necessarily a competition, but you don't want to be a weak link on a track especially with emcees who are known for having that credibility of demolishing verses, so I just had to make sure I went hard on it. It feels good to just know that I'm on songs like that because I remember back in the day when I used to see people featured on songs with Lynch or somebody from Strange and I would be like "Oh man! I wonder how they feel! That's fucking dope man!" and now I'm that guy where I have fun with it. It's a really good feeling.
Not that it's undeserved but I'm sure it's a bit surreal for you to be on tracks with people that you've looked up to for a long time.
Yeah, definitely. I used to be just little Marcus sitting in my basement and it's all just happening. I was here sitting in this exact same spot that I'm sitting in right now a few years back just wishing that I would have all this that I'm getting now and now I'm doing tracks with bigger people. I'm blessed.
Well you worked your ass off for it so congratulations. A lot of people look up to you and I think you're setting a good example for them. My last question is, how much of an honor is it to be a part of Lynch's most ambitious and arguably his biggest project of his career?
That's dope too man. Just to know that I got myself out there enough to make him want to make me a part of it, that's a good feeling because there's millions of emcees out there you know? And he chose me. I'm just blessed to be in this position where people value my rhymes that much to where they feel it could contribute to their project. Shout outs to Brotha Lynch for making me a part of his album.
Last question before we dip out, what do you want to say the fans: Lynch's and yours?
Yeah! Brotha Lynch, thanks for having me on the album, I really appreciate it and I'm glad we finally got around to it. To all the fans out there, just don't lose faith in what you're doing. Keep grinding hard and do all your homework and whatever it takes. Whatever field you're in just do all your homework on it and study everything and you can get there. If you want to get to where I'm at right now, I promise you I was exactly where you're at and now you know…dreams can come true, but you have to have that mindset. People think I sound too preachy when I say that but shit is real I'm living a dream right now. I'm living a fucking dream and every day I wake up I'm like "God damn I actually made this shit happen."
It can happen to you too, just stay focused and don't get sucked into the bullshit of life.
CLICK HERE TO PURCHASE MANNIBALECTOR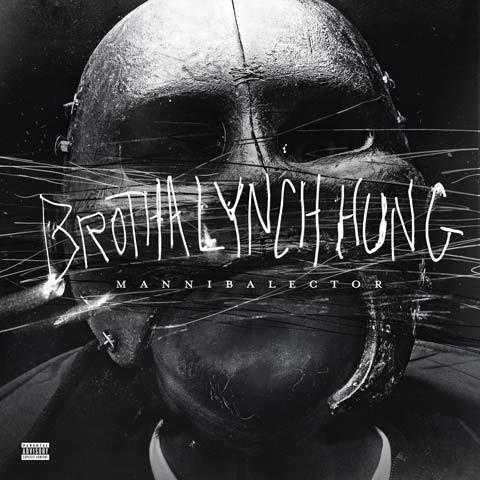 What do you think of Hopsin's verse on "Stabbed"?
Leave your thoughts in the comments section below!