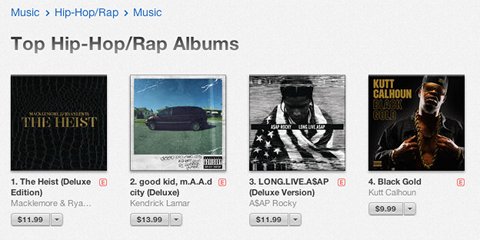 It's been less than 12 hours but Kutt Calhoun's Black Gold has already made its way into the upper heights of the iTunes charts and shows no signs of slowing down.
In a battle for the top spot, Black Gold is in competition with some of the hottest releases this year: A$AP Rocky's Long Live A$AP, Kendrick Lamar's good kid, m.A.A.d city and Macklemore's The Heist.
Let's get Kutt to the top spot! Get your copy Black Gold today.
Click here to purchase Black Gold on iTunes