With CES Cru's "Juice" burning up the web and harking Strange Music fans to the Golden Era of rap, we thought we'd make an attempt at one of those top 10 lists that always seems to piss everybody off.
Here are the top ten most influential songs of the 90s. Love them or hate them, you can't deny their influence and the affect that they had on the culture. This list is not necessarily a reflection of what was the best, but the game-changers that influenced a sound and a culture.
Geto Boys – "Mind Playing Tricks On Me" (1991)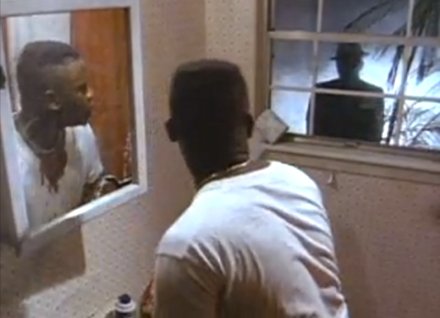 The song that made the hip hop community take notice: the South can not only rap, but we can do it better than you can. This surreal and upbeat-yet-nightmarish track solidified the South as a serious player in hip hop, as Geto Boys tackled a subject that permeates anyone who resides in the ghetto: relentless paranoia. With the classic opening line "At night I can't sleep, I toss and turn / Candlesticks in the dark, visions of bodies being burned", the soon-to-be-legendary Scarface painted a picture that was at once dark, vivid and relatable. Hip hop would never be the same.
Dr. Dre – "Nuthin' But A 'G' Thang" (1992)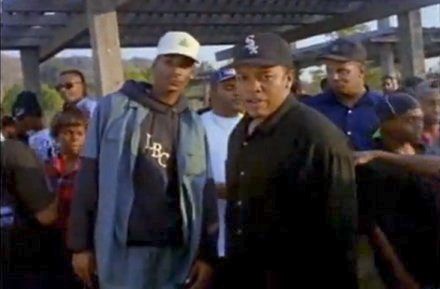 How much do we really need to say? This is not only one of the most influential hip hop songs of the 90s, but one of the most influential songs in 90s music and one of the most influential hip hop songs of all time. It spawned a sound: Dr. Dre's collage of samples and live instruments (and oftentimes samples replayed on live instruments) is still timeless and made melody a cool thing to have in hip hop production. It defined an era, announcing with startling assuredness that West Coast rap was not only here to stay but a force to be reckoned with. "Nuthin But A G Thang" also happens to be one of the few songs that will forever be a guaranteed party starter, making this an undying classic.
Wu-Tang Clan – "Protect Ya Neck" (1993)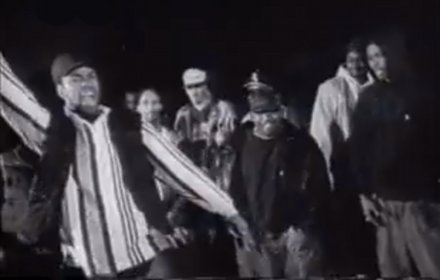 Hip hop would at once find a redefinition as nine kids from Staten Island would give the official sound to the word "grime." With "Protect Ya Neck", the whole soundscape and attitude of rap music was reshaped just as Dr. Dre had done it out West: rough-sounding drums, eerie melodies and a chockfull of weird slang that made no sense to anyone outside of their circle. This song jumpstarted the Wu-Tang movement, which would give other artists the freedom to strip down their sound as much as they like.
2Pac – "Keep Ya Head Up" (1993)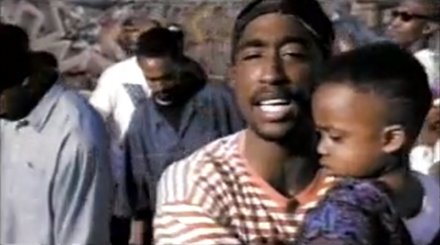 Out of all the 2Pac songs that single-handedly changed the game, none mattered more than "Keep Ya Head Up". With this song, 2Pac did a variety of things that would forever inspire artists across the globe: he told a story of a social problem from a personal point of view, he made it okay to be vulnerable and he redefined hip hop's attitude towards women. No longer were women parts in a misogynistic play, but treasured parts of our community to be respected, protected and cherished. With "Keep Ya Head Up", 2Pac broke out as not only an extremely gifted talent, but the voice of a generation.
Notorious B.I.G. – "Big Poppa" (1994)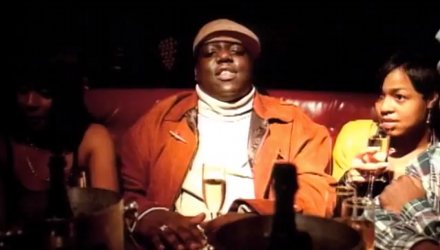 Cristal, club-living and playa shit: this song brought all that to the table. The image of a VIP Booth mack with an endless supply of champagne and women was immortalized with Notorious BIG's "Big Poppa". Not only did this song bring glamorization to a high-end lifestyle that obviously continues incessantly to this day, but it also made it cool for fat macks everywhere to do their thing. No longer did the ladies man have to look like one, he merely had to carry himself like one and plenty of rappers have followed suit.
Bone Thugs-N-Harmony – "1st of tha Month" (1995)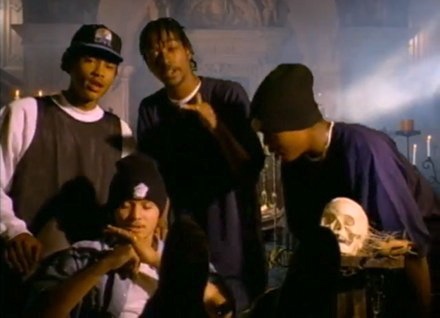 Argue about who did it first, or where, or what the exact parameters of it are, but this was the smash hit that introduced "chopping" to the mainstream. Regardless of the fact that the people we know for chopping now have been doing it since or before Bone-Thugs, this song ushered in a style that would make rapping fast the thing to do for a lot of emcees. The influence would be recognized on songs like Tech N9ne's "Midwest Choppers 2" featuring Krayzie Bone, a track that showcased machine-gun spitters at their finest.
Master P – "Make Em Say Uhh" (1997)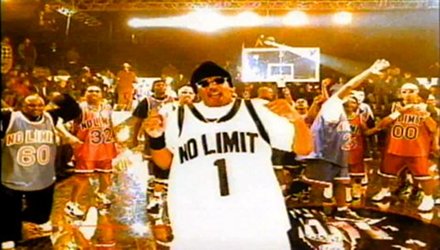 Looking for a song that brought the southern bounce to the forefront, we had to go back to Master P's "Make Em Say Uhh". This irreverent and full-on energy track would go on to spawn the sound of an entire region that in one form or another, continues to this day. From the Mannie Fresh productions of Cash Money records to the sounds of Lil Jon that took over the pop charts for a good 3 years, they all hark back to the spirit and sound of this Ghetto D classic.
Notorious BIG – "Mo Money, Mo Problems" (1997)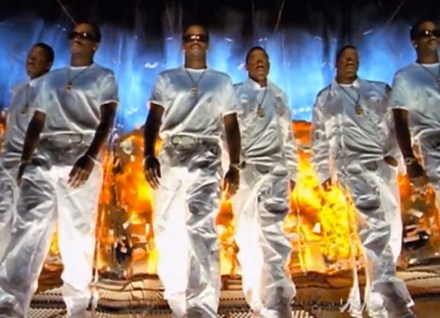 Notorious BIG would lay us with another song that would change the game, this time after his untimely passing. "Mo Money, Mo Problems" single-handedly brought the shiny-suit era of hip hop to the mainstream. This could be one song in which the music video was just as influential as the song itself: ridiculous suits, fish-eye lenses and helium-fueled dispositions would rule the landscape of hip hop thanks to Puff Daddy and Mase's on-screen appearances. On top of being played at every single high school party there was at the time, this song also jumpstarted the production aesthetic of repackaging songs to just barely fit the hip hop mold, spawning an endless amount of hits.
Jay-Z – "Hard Knock Life (Ghetto Anthem)" 1998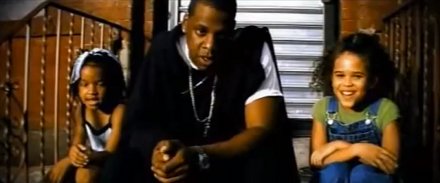 Jay-Z's breakout single did the seemingly impossible: it fused a nursery rhyme and made it into an anthem for ghettos all over. Jay-Z found a parallel figure in Annie, the orphan who struggled on the streets to make her way. This song, on top of being a massive smash, opened up a whole new world for producers who would previously shy away from putting something so "soft" into a hip hop production. At once tender and rugged, this song would prove to be the first of many from Jay-Z that brought the suburbs to the ghetto.
DMX – "Ruff Dyders Anthem" (2000)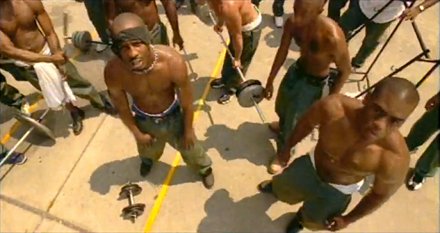 Technically the year 2000 was still part of the 90s, giving DMX a place on our list. DMX's "Ruff Ryders Anthem" would single-handedly obliterate the shiny suit era and made it cool to be hardcore again. With the "What!?" refrain, DMX's stop-start flow and the hard-pounding Swizz Beatz production, "Ruff Ryders Anthem" took hip hop back to the streets, providing a startling contrast to the predominant sound of the times.
What songs on this list do you agree or disagree with?
What songs did you think we missed?
Leave your thoughts in the comments section below!