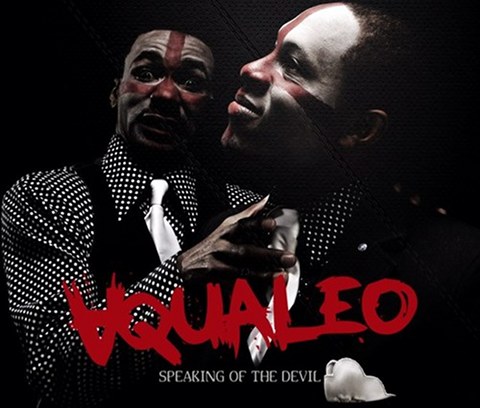 While all you Strange fans across the world are behind closed blinds, dissecting every maniacal lyric on Brotha Lynch's new album, Mannibalector, we want to remind you that the good music doesn't stop there.
Yep, the Strange Music crew is making yet another appearance on this week's New Release rack.
Aqualeo, our red cross homies from Houston just released their brand-new album entitled, Speaking Of The Devil.
The new album features the hit single "Free" featuring Tech N9ne and Krizz Kaliko. Tech N9ne's drops a groovy Nardwuar reference during his incredible verse and Krizz Kaliko's chorus sounds like it came straight from the heavens.
So jet on over iTunes and check out the new song, download it for ten dimes and give it a spin.
Click here to purchase "Free" featuring Tech N9ne and Krizz Kaliko.
What did you think of the song?
Leave your thoughts in the comments section below!