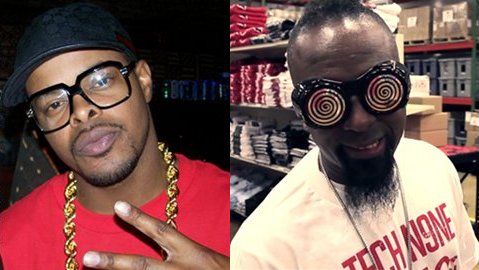 Kutt Calhoun drops the heater from Black Gold that you're likely to be bumping until the wheels fall off with "Been Dope" featuring Tech N9ne.
Over one of Seven's most booming and chest-thumping productions, Kutt Calhoun and Tech N9ne pay homage to their own dopeness and trade off bars in a way that you haven't heard since the golden era, bouncing off each other with increasing ferocity in every verse.
If this is any indication of the rest of the album, Black Gold is destined to be a street classic.
LISTEN BELOW
CLICK HERE TO PRE-ORDER BLACK GOLD
What did you think of the track?
Leave your thoughts in the comments section below.