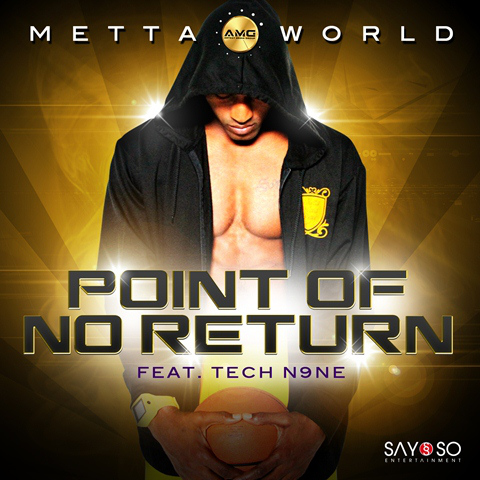 Tech N9ne fans that follow the Kansas City King on Twitter were recently treated by a bit of a curve ball!
It seems that Tech N9ne has linked up with All-Star NBA forward Metta World Peace (formerly known as Ron Artest) for a track off the recently-turned-rapper's upcoming mixtape Passion.
The track sees one of the greatest rappers to ever do it trading verses with one of the greatest basketball players of our generation, not exactly something you see/hear everyday!
If Tech's appearance wasn't enough to get y'all hyped for this mixtape, just know that features from Jim Jones, Mistah FAB, and more have been confirmed for Metta World's first official offering to Hip Hop as he continues to give his all on the court year after year!
Listen to the track below
and keep an eye out for Metta World's mixtape Passion dropping soon!
What did y'all think of the track?

What other unexpected collabs from Tech would you like to see?
Who's the best athlete-turned-musician?
Holler at us in the comments below!