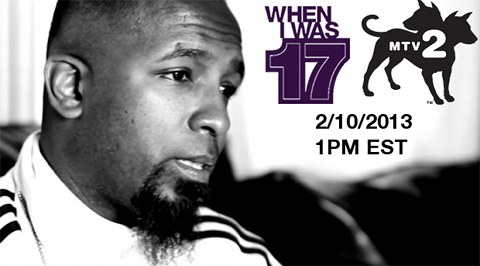 Attention all Strangers!
We know it hurts now that football season is over, but don't crab about it. Instead, this Sunday, February 10th, you can catch Tech N9ne as he takes over the play-calling at MTV's sister station, MTV2.
That's right, kick back and relax because at 1PM EST/12PMCT, they'll be premiering an ALL NEW episode of, When I Was 17…
Your favorite Kansas City emcee will be sitting down and flipping through the '89 yearbook, sharing memories of his wonder years, before the fame, before the name, before the Strange moments that would change his life forever.
If for some crazy reason you can't be around this Sunday afternoon, remember to set your DVR, or if you're still old school, then set your VCR because you will not want to miss this!
Check your local listing for more details.
What do you think about Tech taking over MTV2 for an hour?
Leave your thoughts in the comments section below!