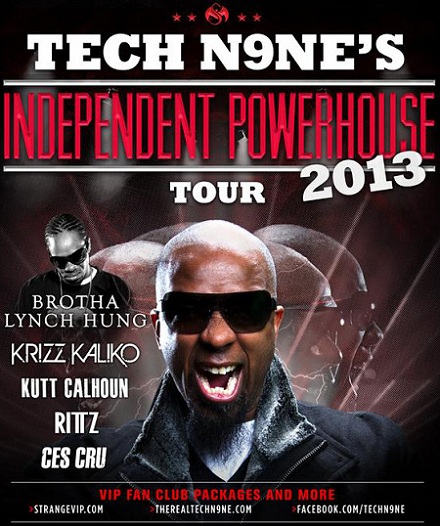 If you live in Wichita then you might want to pay extra special attention to this post!
The Strange Music Street Team will be out in Wichita this weekend with a wrapped Tech N9ne vehicle, hitting up several go-to spots within the city!
The Street Team vechicle will be updating it's location via Twitter & Facebook, and will be selling tickets to the March 17th Wichita stop of the Independent Powerhouse Tour with no fees attached!
As an added bonus, those who purchase tickets from the Street Team leader will get some sweet Strange Music schwag (no, not THAT kind of schwag)!
We've got Monster Energy, ¡MAYDAY!, Tech N9ne, CES Cru, and Kutt Calhoun promo and gear to give away! This is something you probably won't see Ticketmaster doing anytime soon!
The Strange Music Twitter account will also be re-tweeting all the location tweets from the Strange Music Street Team just so you don't miss out!
Make sure to keep your eyes peeled for this bad boy rolling through your neighborhood this weekend!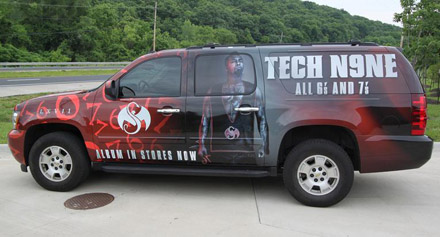 Click HERE to purchase Tickets and VIP Passes For the Independent Powerhouse Tour
Would you like to see us do things like this more often?

Are you planning on going to the Independent Powerhouse Tour?
What was your first Strange Music concert experience?
Holler at us in the comments below!