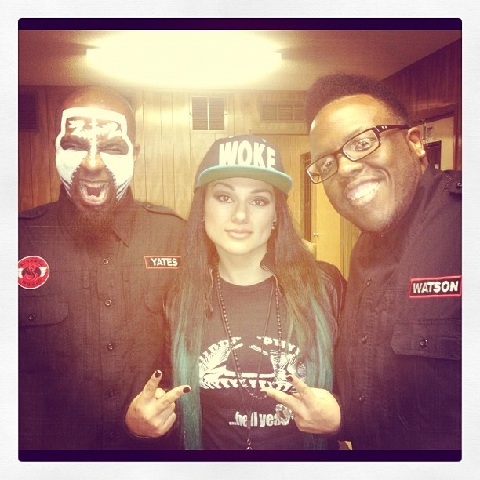 Get excited, all you Woke Kalikoholics, because if Krizz Kaliko has his way there could be an en epic showcase of raw lyricism coming your way!
Recently in a round of twitter back-and-forth with fire-breathing female emcee Snow Tha Product, Krizz proposed something that mutual fans have been wishing for for a long time: a joint tour.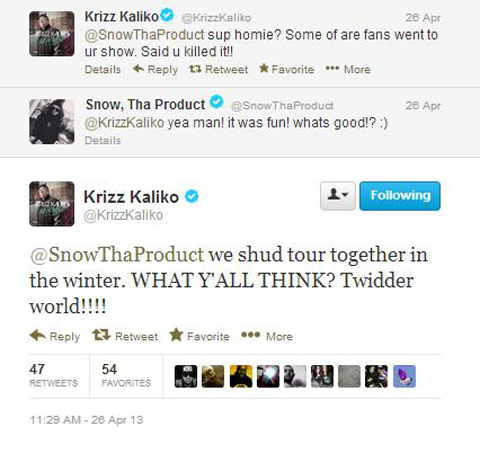 This hypothetical tour wouldn't be the first time we've seen these two elite emcees side by side. The two met at the AC3 festival in Atlanta last year, leading to Snow's apperance on "Damage" from Krizz's Neh'Mind EP, and sparking an insatiable hunger in fans for more collaborations between the two.
Not only would a tour with these two on the bill be insanely epic as far as lyricism and performances go, it may just lead to future collaborative tracks between the Strange Music Genius and the Woke Queen!
The only question now is, do y'all want it bad enough?
Who else would be perfect for this tour?

Would you like to see more collaborations from these two in the future?
Let us know in the comments below!