Sometimes a person gets stuck with the legend they created. Take for example one of the hottest emcees in the game right now, Rittz.
The fire-spitter from Atlanta with the upcoming highly-anticipated album The Life And Times Of Jonny Valiant simply cannot cut his hair at this point, even if he wanted to.
In an interview with XXL, he explains…

What's the upkeep entail?

Mane & Tail man [laughs]. I'm just kidding. Just wash it up, blow dry, pick it out and it's a wrap. It's a look that I've developed, and it's my shit but yeah, it's a real pain in my ass. It's not cool right before a show when I'm like "Hold on, man. I gotta shower and blow dry my hair out." It's a pain in the ass to maintain and it's just hot. When I'm on stage, rapping fast, it's crazy. It's like a fur coat around my face. On this video shoot we just did, "Switch Lanes" with Mike Posner out in LA. So we're riding in a convertible and those are just things you gotta think about. Why the fuck would that be an issue? It shouldn't be but it is, 'cause I got all this hair. So I'm trying to ride around and rap and there's just hair all in my grill. The whole time! I remember another time in Colorado a hat fell of when I was performing. The fans were obviously expecting this magical afro to come out and when it was just like long white guy hair they were like 'Oh shit. That muthafucka looks crazy"
Rittz also delves into more important matters, such as what to expect from The Life And Times Of Jonny Valiant.
It's just real music, man. It's real personal. There's some deep songs on there and it's a really great album. It's a lot of DJ Burn One production. Production from Lifted. A lot of different features I got on there, but really it's a personal album that kind of just lets you in to see who I am as a person, and just my journey that got me where I'm at today. There's so many songs of mine that I tell stories or my own story that everybody can relate to. You don't have to be from a certain status type or certain ethnic background. You don't have to be a rapper. There's just something in my music that I try to get to the average person that will give them those goosebumps like "Man, that's my shit." That's the type of rapper that I wanna be known for. Somebody that everybody can relate to that deals with the struggle.
Click here to read the entire interview.
CLICK HERE TO PRE-ORDER THE LIFE AND TIMES OF JONNY VALIANT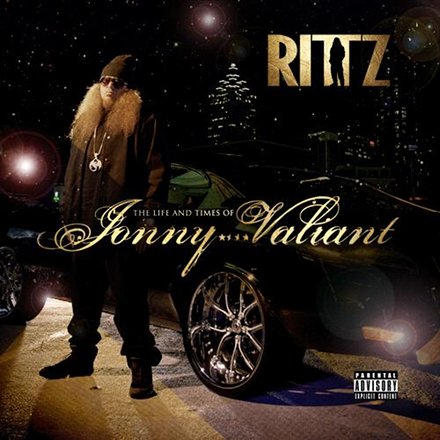 Would you still support Rittz if he cut his hair?
Leave your thoughts in the comments section below!