Want to know what your getting into when you pre-order The Life And Times Of Jonny Valiant?
HipHopDX gave fans a sneak peak by releasing the tracklist to the hotly anticipated debut album from Slumerican ambassador and rapid-fire emcee Rittz.
Guest features include Yelawolf, Big K.R.I.T., Mike Posner, Suga Free, Tech N9ne and Krizz Kaliko.
Peep the tracklist below:
"Intro"
"My Interview"
"Like I Am"
"F**k Swag"
"Wastin Time" featuring Big K.R.I.T.
"Goin In"
"Always Gon Be" featuring Mike Posner
"My Clothes" (Interlude)
"Amen"
"For Real"
"Sober" featuring Suga Free
"Say No More" featuring Tech N9Ne and Krizz Kaliko
"Switch Lanes" featuring Mike Posner
"Misery Loves Company"
"Heaven" featuring Yelawolf
"All Around the World"
CLICK HERE TO PRE-ORDER THE LIFE AND TIMES OF JONNY VALIANT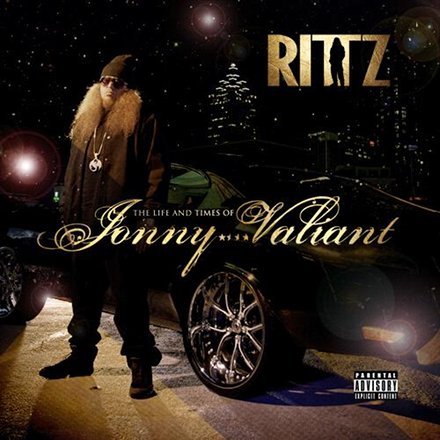 Which song are you excited for the most?
Leave your thoughts in the comments section below.