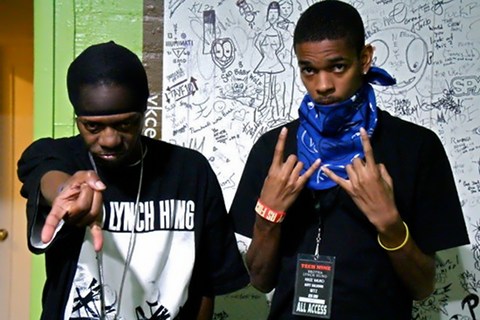 Brotha Lynch Hung might be 14 albums deep in the game, but don't let that fool you, his skill on the microphone is as sharp as ever.
In an interview given with The Phoenix New Times, Lynch affirms that despite being a hip hop veteran, he's got the drive that he did when he was an up-and-coming Sacramento emcee. One of the ways he can tell that he's still got what it takes to make a huge dent in this game is the new fans he's garnered while being at Strange Music.
Lynch says:
The new fans that Strange gave me, it lets me know that I still have it. These kids could easily not know my older stuff and think I'm brand new. They're showing me I still got it.
The article also dives into the relationship between Lynch and his Independent Powerhouse Tour hypeman Trizz. For all those wondering who the youngster on stage is with Lynch keeping up with his every word, the article is quite revealing.
Click here to read the entire article.
Click here for tickets and VIP Passes to The Independent Powerhouse Tour 2013
What was your favorite part of this article?
Leave your thoughts in the comments section below.