Music transcends boundaries and brings people together from great distances. For evidence of this, look no further than Arthur Guedes, a Strange Music fan that traveled all the way from Rio De Janeiro, Brazil to see Tech N9ne and Strange Music perform in Oklahoma City, Oklahoma for the Independent Powerhouse Tour.
We were so touched by Arthur's dedication to the music that he loves that we had to reach out to him. The super-nice and enthusiastic kid from Brazil was more than happy to talk to us.
How old are you?
Just turned 21!
Where were you born and raised?i
Was born and raised in Rio De Janeiro, Brazil.
Tell us a little bit about yourself.
My life is just average. I'm studying biomedicine.
My favorite thing in the world is music. Everywhere I go I have my earphones on. Believe me when I tell you that I've been robbed two times because of that, but I still didnt learn! Therefore since a long time ago, I've been collecting CDs and tickets from shows from Strange Music. I have almost everyone! I also like to party a lot with my friends.
Why did you travel all the way from Brazil to catch the Independent Powerhouse Tour?
Because when it comes to music I like to support the artists that I love. I feel like they deserve respect from the fans even if they are from another country.
Tech had just announced his American tour and going to a Tech N9ne concert was in my bucket list! I'm dying to come back.
Why do you like Strange Music so much?
Because Strange Music is not just a label, they are a family and I can feel that all of then are extremely passionate with music.
I love Tech's fast rapping and his love for music, Krizz Kaliko's voice, Kutt Calhoun style, Lynch's psycho music, CES Cru's lyrics. Each one of them have some special quality. Combined they are the perfect artists, therefore they are the perfect Strange family.
What are some of your favorite songs from the Strange Music catalog and why?
Songs that I can identify with, dance and sing to: "E.B.A.H.", "Promiseland", "Welcome To The Midwest", "Salue", "Rejection", "Little Pills" and "Meat Cleaver".
What were your favorite parts of the show?
Lynch's entrance! It was scary as hell! When Tech was singing "Worldwide Choppers" with the crowd. CES Cru's opening: four minutes of pure rhymes. Krizz Kaliko and Tech performing "Einstein". Kutt Calhoun's moves! Kaliko singing "Bipolar"!
What's your favorite memory from that night?
I can tell that I remember almost everything. I arrived at 1PM to be the first one in the line but I forgot that temperatures in the US are not the same as in Rio, so i had to wait two hours outside freezing. I go to the Meet and Greet and wait outside again to wait for the doors to open, but the funny thing was that I thought that had restaurants or fast food nearby, so I didn't had lunch before going. Stupid mistake. So I didn't have lunch or dinner and my phone was not working to call the cab to go to my hotel room to grab something to eat, so I gave up and stayed until the end of the show in the front line! I must say I would do everything all over again! It was worth it! Luckly I got a ride to go home.
My favorite part of the show was Kutt Calhoun recognized me from the Meet and Greet! I told him that I was from Brazil and he replied that he wanted to see me in the front line! When he saw me in the front line he looked at me and fist bumped only with me in the middle of the song!
Another favorite memory was see that those guys can rap, dance and do all of that live!
If you could say one thing to any of the artists on Strange Music, what would you say?
When I'm listening to music, I'm looking for artists that have passion for what they do and also for creativity, something not mainstream! Strange Music and all the artists have all of that. Please keep doing it and spreading the love. Keep treating the fans like you guys treat everyone, with respect and honesty. That's a huge differential in you guys! I've never seen artists so charismatic! I got your guys' back forever! Strange Music is conquering the world From your number one Brazilian fan, Arthur Guedes!
You guys should come to Brazil! I'm definitely going to be in the front line!
CLICK HERE FOR TICKETS AND VIP PACKAGES TO
THE INDEPENDENT POWERHOUSE TOUR 2013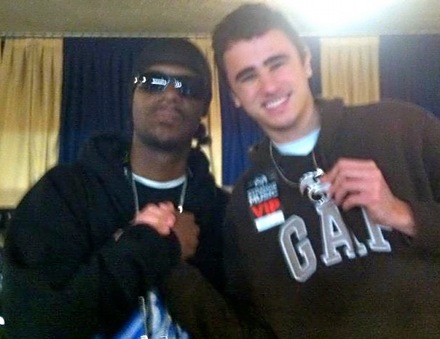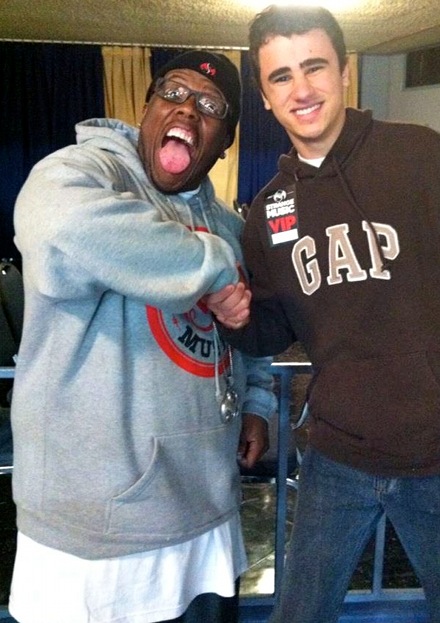 How far have you traveled to see a Tech N9ne show?
Leave your thoughts in the comments section below!