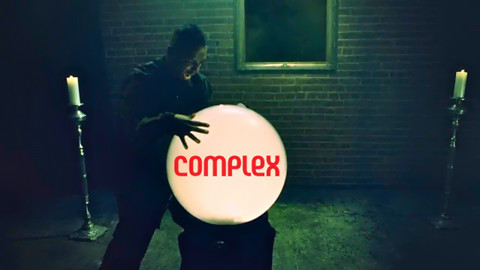 Complex magazine has never been one to ignore Tech N9ne's lyrical genius, and nowhere is that more apparent than on their newest list "The 30 Most Lyrical Rap Songs of the Past 5 Years", on which Tech N9ne's "He's A Mental Giant" appears at number 20.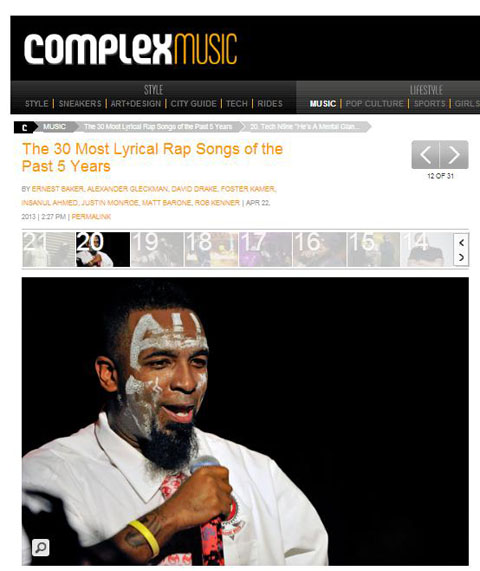 The super-lyrical smash from last year's All 6's And 7's was loved by fans and critics alike upon it's release, and is the perfect example of Tech's ability to indulge in his narcissistic side while still remaining likable, and above all else, honest.
Hardcore Technicians could make the argument that pretty much any of Tech N9ne's infamously intricate tracks could have appeared on this list, but the fact of the matter is he's mentioned among the likes of Raekwon, Nas, Elzhi, Jay-Z, and more (and rightfully so!).
Tech has built his career at the junction where intricacy and honesty intersect, and somehow continues to age his flow like a fine wine, acknowledging weaknesses and manipulating his delivery and content to erase them and in the process picking up new strengths.
While fans anxiously await the release of Something Else which is set to drop this summer, maybe it's time to go back and give All 6's and 7's another listen.
Who knows? You might catch something you'd missed before!
Click HERE to see Complex's full list.
Click here to purchase All 6's and 7's
What other tracks do you think could have made this list?

What do you think is Tech's most lyrical track?
Who do you hope to see featured on Something Else?
Get at us in the comments below!