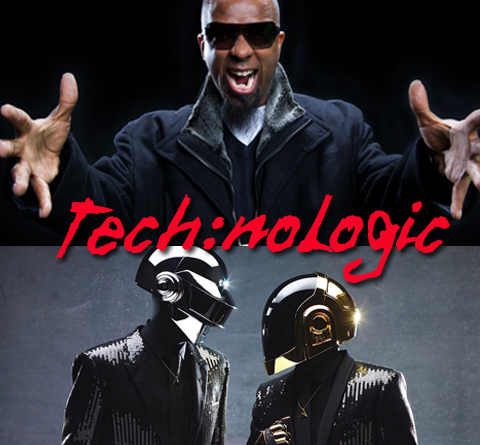 As 2013 rolls on, fans on the web continue to push rumors and speculation as to just who Tech N9ne will link up with next for his Something Else LP. From alternative rock heavyweights to rap's elite, it seems like no one is off limits in the discussion.
With the recent release of their Random Access Memories album, house music icons Daft Punk find themselves at the top of the music world once again, and with all of the current attention centered on the legendary beatsmiths, we wonder – what would happen if Tecca Nina met the robotic duo on wax?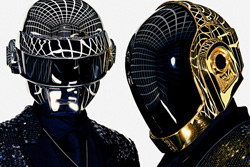 Dating back to their first outing as Daft Punk on "The New Wave" to their most recent full-length project, the French duo of Guy-Manuel de Homem-Christo and Thomas Bangalter has always pushed for innovation and originality. Daft Punk's influence can be spotted all around the music world and pop culture in general.
From Kanye West's "Stronger" to Busta Rhymes' "Touch It", Daft Punk's signature sound has been sampled countless times – even Strange Music's own ¡MAYDAY! got in on the action by going over "Robot Rock". So if hip hop loves Daft so damn much, why haven't we gotten a Tech N9ne and Daft Punk collabo? We don't know quite frankly, but we do know we want it.
On Random Access Memories, Daft Punk upped the ante and relied heavily on live instrumentation to craft a funky mix of dance hits and futuristic compositions, breathing fresh life into the duo's catalog. If that sounds like someone else you know, it might be because since his inspiration from Kanye's MBDTF, Tech N9ne has sought the same re-invention in his sound.
At opposite ends of musical genres, Tech N9ne and Daft Punk have one more thing in common – their incredibly badass live performances. Hailed for his explosive stage presence, Tech has been deemed time and time again to have the best live show in hip hop. Likewise, Daft Punk may very well lay claim to the best damn show in electronic and house music. Don't believe us? Peep the video below.
The question is, just how would these two musical powerhouses meet? Some may suggest Daft Punk put a new spin on a Tech N9ne classic. We'd like to think a Tech N9ne appearance on a Daft record would be the most appropriate way to go. Can you imagine the Kansas City King hurling lighting-fast syllables during a signature Daft Punk build-up? Yep, there's every reason in the world to get excited about the possibilities.
Whether or not we ever get this is anyone's guess, but with Strange Music's general expanding his horizons each and every time out, it may soon be time for fans to get a taste of Tech N9ne x Daft Punk.
– Victor Sandoval, Strange Music Social Media – @VicMSandoval
Would you ever like to see a Daft Punk and Tech N9ne collaboration? What would you name it?
Join the discussion by leaving your thoughts below!