In the battle of depression, self-doubt and uncertainty, sometimes all you need is a voice that says "I feel your pain."
We received a fan letter from Charity Love about her battle with her inner-demons and how Tech N9ne's music pulled her through, inspiring her to be a rapper herself and channel all of her anxieties out in the form of music. Upon hitting her up, she was more than happy to share with us her struggles in her quest to become whole again.
This is her story…
Tell us a little about yourself.
My name is Charity. I turned 16 on May 10. I'm currently a student at East Wilkes High School in North Carolina. I've lived in North Carolina most of my life, and my dream is to become a musician. Rapping is my passion, and I also love to write.
What kind of rejection and neglect have you grown up with?
When I was growing up, I noticed that everything I felt accomplished of was constantly rejected. I felt as if I was non-existent because my personality drove people away. Every time I was in desperate need of a friend, I was either stabbed in the back or rejected. I felt emotionally neglected from my parents. When I needed to talk about my suicidal thoughts, they didn't listen…ever. This caused even more pain, and frustration for me, which affected my self-identity greatly. I wouldn't have became the person I was if none of this occurred.
You said at 13 you became severely depressed, was there anything that triggered this depression or did it just come out of nowhere?
I believe what triggered it was both my past, and stuff that happened at school. I also constantly fought with my mom. My parents divorced when I was younger because of violence. Seeing the fighting and the punches thrown really got to me. Once I became older, things were rough at school. I was failing and I was often bullied. I was always fighting and trying to defend myself. My mom and I had fights on top of that. There would be times we would physically fight, and times where it was just verbal. My dad is also an alcoholic. He was always drunk, and popping pills. Everything was just falling apart.
How did you first come across Tech N9ne's music?
I believe I was looking for inspiration for my own rap one day, and I came across Tech N9ne's "Suicide Letters". Right then and there, I was hooked on his music, and I haven't been able to stop listening to it since. This was just last year.
How does his music help you? How does it help you deal with the pain that you have been going through?
Tech N9ne's music always puts me in the greatest mood. No matter how I'm feeling, his music never fails to take my mind off of reality. Whenever I feel upset, I just listen to his music, rap along and I feel so much better. I can really relate to Tech in his music, and it makes me feel awesome to know that I'm not alone.
How is your outlook on life nowadays?
I'm still battling anxiety and depression but the suicidal thoughts have almost come to a stop. I'm starting to love life more and more every day, and best of all, I no longer dread waking up and having to face the world.
If you could say anything to Tech N9ne, what would it be?
I would tell him how grateful I am to discover an amazing artist like him, and I would thank him so much for sharing his stories through his songs. I would tell him how much he has greatly affected my life and that I love him dearly for that. I know it seems illogical for a song to save your life, but you'd be amazed how much the smallest thing can turn everything around when you're suicidal.
Would you share a piece of your favorite writing or your favorite rap that you wrote?
I often write about my feelings, thoughts and dreams. I usually write a fast-paced, aggressive rap when ever something is wrong, and it helps me cope with my suicidal thoughts and often prevents the urge to harm myself.
This is the first verse to my rap "Dance with the Devil".
Everything went downhill and turned to shit when I turned thirteen
That's right about the time I noticed that I started hurting
I started doing norco and I slit my wrist to ease the pain
when I talked to someone about it they'd laugh like it was a fucking game
They thought I was insane, or maybe I was the one to blame
but they never would have guessed how stressed I was or knew I was ashamed
to be the one asking for help, nobody ever knew how I felt
nobody ever saw when I mentioned my flaws how much I hated myself
But now that I see that I'm not alone in this depressing state
I'm no longer longing to wake up in front heavens gate
I've come to realize there are more eyes looking beyond the sky
other lonley souls with empty holes wishing their body would die
Every day I would imagine how my closest peoples life would be
if they would care, go to my grave and stare cause I took the breath from me
Is there anyone out there who could simply fucking understand me
Anybody at all with a suicidal call, who else can fucking stand the…

(Chorus)

Call of the devil
Come to my level
End your pain
Cut the vein
Be buried with a shovel
No worry in the world to hurt you anymore
Just shut the door
Fall to the floor and come dance with the devil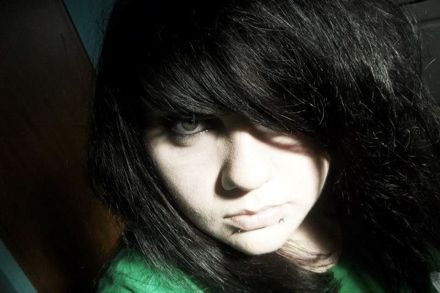 How has Tech N9ne or Strange Music affected your life?
Send your stories to fans@strangemusicinc.com