With Wrekonize's solo debut The War Within just weeks away, the anticipation has been growing steadily, and seems to have reached critical mass following the release of the album's second single "Freak" featuring the Snake & Bat general himself Tech N9ne!
Just 24 hours after being uploaded on the official Strange Music Audiomack page, "Freak" rose to the #4 spot of the site's most popular songs, topped only by popular heavy-hitters Chief Keef, Meek Mill, & A$AP Ferg.
The track has also received the visual treatment from the Strange Music video department, and is currently lighting up the blogosphere with it's titillating (see what we did there?) imagery.
All this and we've barely had time to digest "Anxiety Attacks", the first single/video from Wrekonize's upcoming release!
If these two tracks are any indication of the level of dopeness that will be displayed on Wrekonize's solo effort (and they totally are), if you're not incredibly excited and immediately heading to pre-order the album, you must also hate puppies and ice cream. And that's not cool.
DOWNLOAD "FREAK" BELOW!
Click HERE to pre-order 'The War Within' from Wrekonize!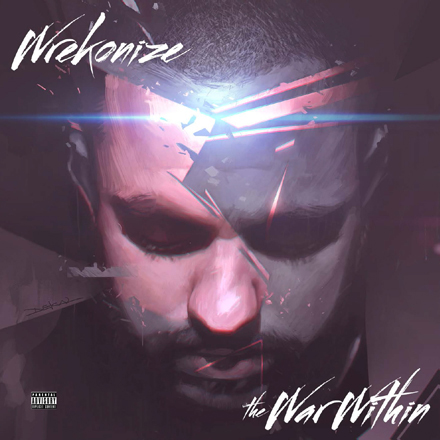 Who had the dopest verse on "Freak"?

What's the strangest place you've ever gotten your freak on?
Give us your 2 cents in the comments below!