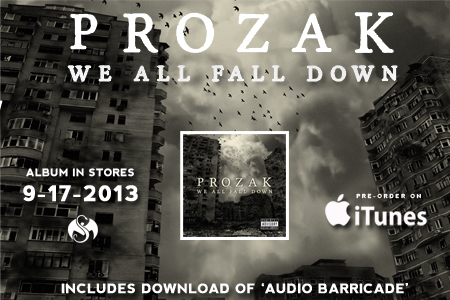 Prozak's upcoming album We All Fall Down is now available for digital pre-order on iTunes!
Not only will you have the album as soon as it becomes available on iTunes, you'll also get a instant download of the song "Audio Barricade" as soon as you pre-order.
Don't miss your chance to get an instant song download from We All Fall Down, pre-order it on iTunes today!
CLICK HERE TO PRE-ORDER
WE ALL FALL DOWN ON iTUNES