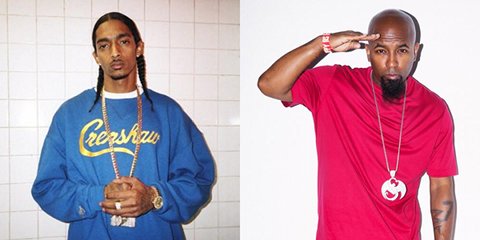 If you're talking about a hardcore bond between an artist and their fans, you have to bring up Tech N9ne.
LA rapper and independent hustler Nipsey Hussle recently sold 1000 copies of his Crenshaw mixtape for 100 bucks each. The move paid off, as the physical copies sold out and Nipsey came out with $100,000 pure profit. The move has been regarded as a game changer in the land of independent hip hop, reflecting on Nipsey's ability to mobilize his fanbase to achieve what was formerly thought to be impossible. Sounds like something Tech N9ne knows all too well, as evidenced by Glasses Malone's comparison between the two independent hustlers as told to HipHopDX.
"He just took it to another level of what artists can do," Glasses Malone continued. "That just to me speaks to brilliance about his artistry. [Nipsey Hussle] is like that. That's the kind of stronghold that he has to have over his fan base to mobilize them to make them line up around the motherfucking corner to buy CDs. That just shows how much love they have for him. He's a real powerful artist. His whole thing is inspiration. His whole movement is built of, 'You can get it, too.' He leaves you with a certain level of being inspired."

Glasses compared Nipsey Hussle's fan base to those of Tech N9ne, Rihanna and Lupe Fiasco. "I've seen an artist like Tech N9ne, who has the same ability to mobilize his fan base," he said. "When we're talking about art, what Nipsey just did separated itself from what Rihanna's Navy does. That's gung-ho. That's some shit [Nipsey's fans] got from Rihanna. His fans are like her Navy.
Click here to read the whole article.
CLICK HERE TO PRE-ORDER THERAPY ON iTUNES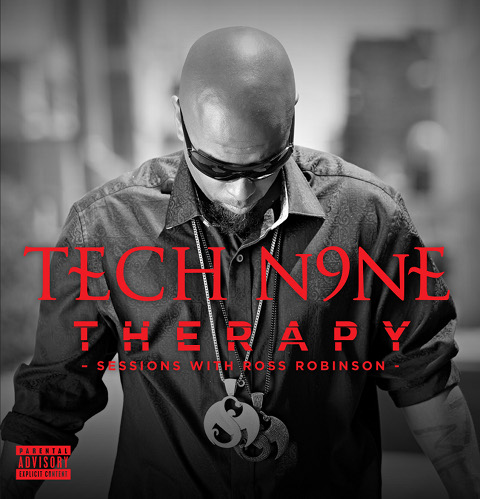 What do you think about Nipsey Hussle's move to sell his mixtape for $100?
Would you purchase something like that for your favorite artist?
Leave your thoughts in the comments section below.