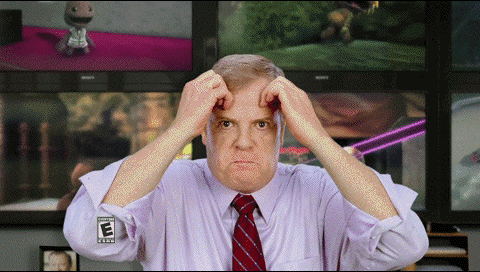 One of the many traits of powerful music is it will often times latch itself onto the memory of whatever you were doing when you first heard it.
Seemingly with that exact thought in mind, Tech recently took to his Facebook to ask fans if they remember exactly what they were doing when they first heard his music.
Answers flooded in as Technicians shared stories of their first T9x (See what we did there?), and after the answers were in the thousands, we knew we had to blog it up.
Check out some of our favorite answers below, and leave a comment at the bottom of this post and share YOUR story!

– Sara Simonet Noblet you were at my parents house, in the basement playing mall madness with me 🙂 good times very happy for your success!
– Krystal Ann Jurgensmeyer I was sitting in the Culver's parking lot with my homie Tyler after work, and he popped in a CD. I fell in love with the music and asked who it was. He said tech n9ne. I borrowed all of his tech n9ne cds, but a couple weeks later he was t-boned at an intersection and was killed instantly. I still have those cds that he gave me and have collected a lot more since then. Your music means a lot to me. It brings back the good times, and will always remind me of my homie. R.I.P. Tyler. He gets all of the credit for introducing me to such awesome music so many years ago. So yea, I guess you can say your music and the first time I heard it is all special to me, and always will be.
Technician I am wholeheartedly in life & in death…
Much love,
-Kriddle
– Will Wordplay Slater I was in iraq on my 1st deployment
– Aaron Slavik I'm a late arrival, but I started an ICP strain on Pandora and "Absolute Power" came on. I was blown away.
– Lisa CyrusJenkins In the car. my son ask if he could play his new cd and been hooked ever since. round 8 yrs ago.
– Adam Hale My room in 1997 on the Gang Related soundtrack.
– Shawn PhoKanukka Casey Was on Troost chillin at 7th heaven buying cds back in tha early 90s 2 or 3 they was bangin sum Rich tha Factor and another tune came on an bamm I was hooked, Lets get fuked up!!! The Originals fan from when u first came out, still bangin ur tunes everyday at 40
– Kristina Snider KC 1994?1995? I WAS HUSTLIN SNO CONES AT UR SHOW!! LOL. ITS A GREAT STORY I TELL MY 20 YR OLD SON WHO HAS SEEN EVERY SHOW U HVE PERFORMED HERE IN TULSA..T9 tats n all …all from sno cones!! Lol
– Tanner Peterson When I was 8 I was goin through my sisters stuff being a pain in the ass lil brother I am an found, I believe (vintage tech) I was curious to listen so I ran into my room with her CD popped that bad boi in an now I got strange tatted on me!!! Crazy how life works
– Raymond Mccoy North kansas city, old red brick apartments…tore down now. This guy we called scuba steve was playin anghellic, the first one. I was like….watt tha hell is this, dopest shit ever. And there it began….technician for life.
– Nakia Nae'ole Football locker room, pre game and someone plays Einstein! Gangsta!
– Bogardstylez Elevenhun 1998 Algoa Correctional Center. .. I used to tape the mix show (Lincoln college station) to walk with it on the yard.15 yrs later , my daughter is turnt up to tech at the Missouri Western Parties.. #Real Shit
– James Reyna I was chatting on America Online lol. When my dude sent me This Ring.
– Steven D'Amore End credits of alpha dogs
– Kelly Tacker I was probably 14 rolling with my friends doing things we shouldn't have been doing, and listening to Let's Get Fucked Up! Still my jam
– Tiffany Surrie Hale I was in my kitchen eating a bagel and my grandma came in and showed me the Anghellic album.
– Candice Luke I had a summer job working in a fish bait factory. Myself and 2 friends were the only females working with about 15 guys, most of whom were referred to the job by work and income (New Zealand government department). They had a car head deck in a fish bin connected to a speaker and would blast Tech all day during the shift. Now I am a fan.
– Nalu Grace I Was On The Eastside of Hawaii, My Aunty Showed Me Questions and Rapped The Whole Thing, And Tripped Out. Then Tripped My Aunty Out When I Came Back Next Week With Every Song From Every Album and Every Unreleased… Keep Going Tech, Young Nalu On His Independant Music Grind too, Hope To See You One Day!
– Kitty Manson I went to Circuit City, before it got closed down out here in Sacramento, with my dad and he saw the Anghellic CD and bought it. Ever since I've been all about Tech N9ne. I was only 11 year old
– Robbie Bravo Bazzani First time I heard tech would have to be years ago when we used to change the systems in our cars every week. To test our base, we used tech n9ne to be the deciding factor
– Charles Cox As early as I can remember it was new years eve and partying it up when the bass from I'm a Playa knocked my speaker off the counter and broke my speaker box.
– Tyler Prussing Coming home from Afghanistan!
– Ogma GU All I remember is it was Absolute Power and I was a freshman in high school. Anghellic was the album that restored my faith in hip hop. Thanks for being consistently original and dope.
– Clarissa Shije My son was diagnosed with Severe Aplastic Anemia, we were at Presbyterian Hospital in Abq. My late son introduced me to your music! Now all my boys carry on his Love for Tec N9ne. It brought us just a little closer. Thank You
– Robert McGee Went to see kurupt , luniz with tech n9ne an Krizz Kaliko as support in Adelaide Australia in 2003 first time I ever heard u was live an it was amazing show I was 17 luniz were passing joints an henny in the crowd an kurupt along with you a kali killed it . Great show
– Devin N. Gooden Library. Xanga bloggin'. Imma tell. Yes.
– Travis Morrison I was watching VH1 and this crazy ass commercial came on, of this face painted rapper spittin 100, in front of an all white background. Long damn time ago. Stranged my life from then on.
– Pearl Taylor Hart I was getting layed for the first time in my life many many years ago lmao
– Simi Parthenopaeus 1996-7 downtown Phoenix at a little club where a group called tennis shoes and Kevin also performed….we also kicked it at an apartment with you….we actually knew you on a first name basis…you would call over to our house to make sure we were coming to see you perform. Man..those were the days. We knew back then you were going to make it..we didn't realize how BIG though….congratulations. .I'm proud of you!!!!
– Anthony Menchaca I was stationed at a base back in 02 n my homey would walk around all damn day just pointing to people saying "he's a playa he's a playa, oh oh oh he's a playa!!" So I asked n he showed me n that was that! Technician for life since 02
– Nick Rose 2001 riding with my buddy. And he said you have to check this out. Then he played Einstein, and I have been a fan ever since. I've been a Technician before their even was Technician's. 12 years so far.Thanks for the years Tech.
– Brandon Nevz 2006, This guy I work with told me about a rapper who could rap so fast, he could rap to a machine gun. I said "Bullshit!"….Then I heard Stamina. The rest is history.
This has been yet another testament to the diversity of Technicians as well as the loyalty that's hard to find among music fans these days!!
Hope y'all enjoyed these stories as much as we did!!
Final Thoughts: Do you remember the first time YOU heard Tech N9ne's music? Where were you? What were you doing? Who were you with? Leave a comment and let us know!
CLICK HERE TO PURCHASE THERAPY!