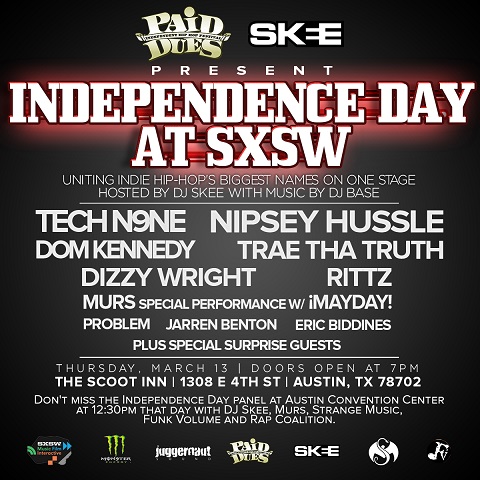 The indies are taking over SXSW on Thursday, March 13!
On this particular day during the famed festival, Tech N9ne, Rittz, MURS and ¡MAYDAY! will take the stage at the Scoot Inn as part of a lineup packed with independent talent.
In addition to what is sure to be a spectacular show, Independence Day will start off with a panel discussing if indies are the new majors. Strange Music CEO, Travis O'Guin, will be included in the panel alongside industry legend Wendy Day of The Rap Coalition as well as our newest signee, MURS!
THURSDAY, MARCH 13 / DOORS OPEN AT 7PM
THE SCOOT INN / 1308 E 4TH ST / AUSTIN, TX
CLICK HERE TO PRE-ORDER
TECH N9NE COLLABOS – STRANGEULATION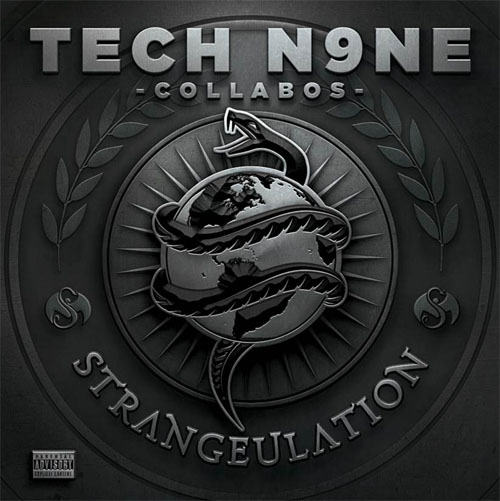 – Are you excited about this lineup?
– Will you be attending SXSW?
Let us know in the comments section below!