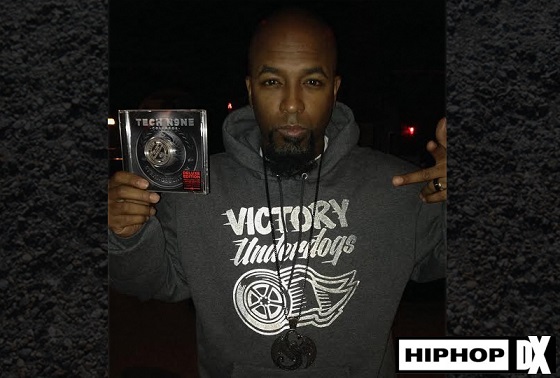 It's no secret that Tech N9ne Collabos – Strangeulation is doing big things.
While on the road with his Independent Grind Tour, Tech N9ne took time to speak with HipHopDX and fill them in on everything Strangeulation.
Their in-depth interview finds Tech detailing the emotion and experiences behind songs like "Red Rags" and "Fear" along with copious amounts of praise for every artist on his label.
Most notable is Tech's admission that Strangeulation boasts "the most that [he has] sold preorders on any release that [he has] ever had." Which only proves that the slogan we have in Strangeland still rings true.
Excerpt from HipHopDX:
"I was listening to Strageulation the other day, and on every song I'm going. Even on "Na Na," I'm rhyming. I have to though, because everybody in my clique are real emcees. They're gonna outshine you. CES Cru will outshine you if you slack. Krizz Kaliko, Rittz, Stevie Stone, ¡Mayday! and MURS will all outshine you if you don't give your all. It goes on for days. Jay Rock will outshine you if you don't come with it. These cats are lyricists, so I do it on purpose."
Click here to read the full interview!
CLICK

HERE

TO PURCHASE
TECH N9NE COLLABOS -STRANGEULATION ON iTunes!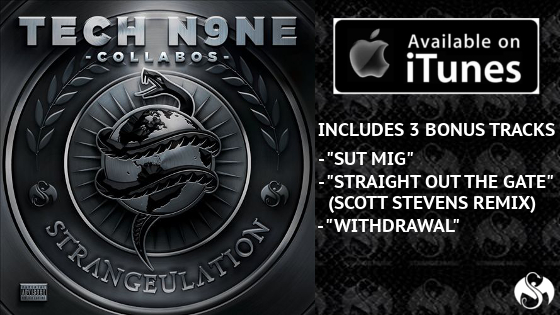 • What did you think of the interview?
• Were you one of the 10,000 who pre-ordered?
Let us know in the comments section below!