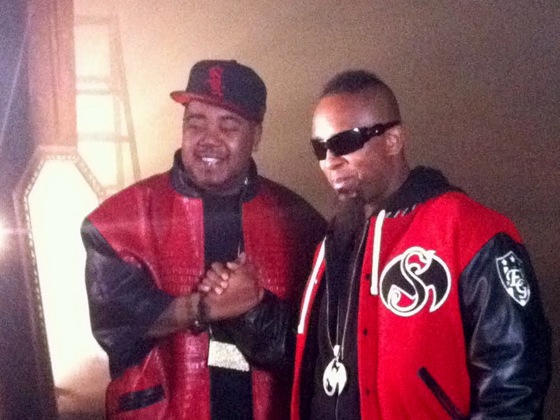 What happens when you put two emcees who never get out-rapped on the same track together? Twista can tell you because he's been in that situation more than a few times.
In a new interview with BET.com, Twista talks about what it's like to collaborate with the other best chopper in the midwest, Tech N9ne. In case you haven't heard by now what the results are like when these two murderous emcees hop on the same joint, make sure you check out Tech's "Worldwide Choppers", Krizz Kaliko's "Kill Shit", MGK's "Edge Of Destruction" and T.T.'s "Midwest Meltdown".
Twista has Tech N9ne featured on his upcoming Dark Horse album (dropping August 12, 2014) and here's what he had to say about working with the Kansas City King.
On the new album, you have that song "Crisis" with Tech N9ne. You both came up in the same era, same region and with a similar style. How competitive is it when you two connect?

We actually drive each other crazy, in a friendly way. I did a verse for Krizz Kaliko on a song and he talked about how he hated having to write his verse for a song after my verse. Same thing when I work with Tech. I hate writing behind Tech N9ne because he makes me have to work extra hard. But it's always fun. Back in the day, when the style was kinda new, we maybe had more of a competitive vibe with everybody taking it more serious, but at this point, we're like pioneers. We can just have fun with the lyrics being two of the top guys that ever did it.
CLICK HERE TO READ THE ENTIRE ARTICLE
CLICK

HERE

TO PURCHASE
TECH N9NE COLLABOS -STRANGEULATION ON iTunes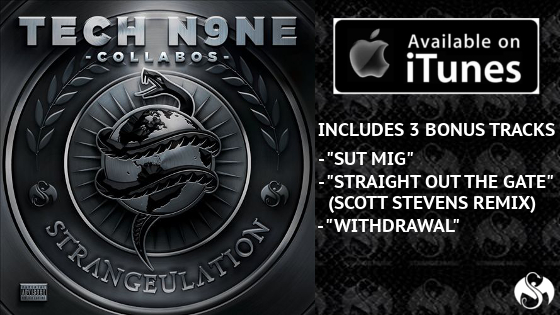 What's your favorite Tech N9ne and Twista collaboration?
Leave your thoughts in the comments section below.