The best Cru have once again demonstrated skills superior.
While promoting their new album Codename: Ego Stripper, the Cru that is CES hit up the offices of our good homies HipHopDX.com. While there they participated in an awesome interview about some of the more experimental sounds on their new album, but afterwards they headed up to the office's rooftop to kick some flows for HipHopDX's 'Hollywood Freestyle' series!
Both Ubiquitous and Godemis unleashed fire verses, all while standing on top of a freaking building, which makes the spectacle even more awesome.
CLICK

HERE

TO PURCHASE
CODENAME: EGO STRIPPER ON iTUNES!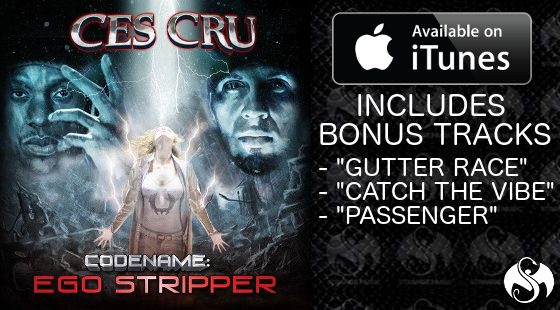 What did you think of the guys' freestyles?
Have you heard the album yet? What's your favorite track?
Leave a comment below!