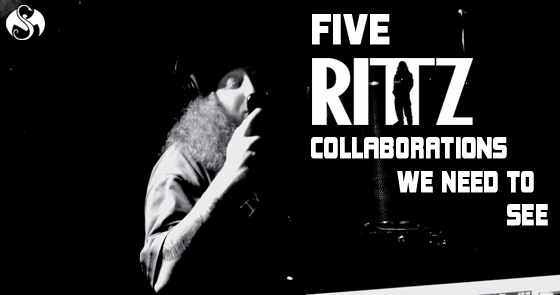 Rittz's track record of features is already pretty extensive, but a blogger can dream, no?
If you're asking us, nothing sets off a hip hop track like a compatible collaboration. If the right two artists hop on the right beat, it can take a track from "Alright, that was dope" to "HOLY SHIT I JUST PUNCHED THROUGH A WINDOW."
With Rittz's sophomore album Next To Nothing dropping in a matter of days, we took this opportunity to ponder some of the Rittz collaborations we'd like to see that didn't end up on this latest work from the Gwinnett emcee.
Put your imagination hats on, we're headed to one of our favorite places, theoretical hip hop land.
Rittz X Ludacris

There's no doubt that Rittz has some star potential, and we think a collaboration with fellow Georgian Ludacris would bring out the best of our favorite southern double-timer. We also think a track with a hungry young rapper like Rittz would have Ludacris bringing his A-game (Atlanta pun only sort of intended).
This theoretical track is pretty much guaranteed to be amazing, so for the love of God, someone lock these two in a studio with some Mannie Fresh production and a sack of weed and wait for magic to happen.
Rittz X Killer Mike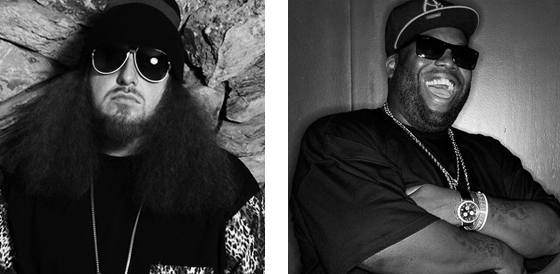 This is another fellow southerner we're surprised we haven't seen Rittz work with yet.
The 2nd generation Dungeon Family member has been on an absolute tear for the past few years, aided by sizzling production from El-P on R.A.P. Music and Run The Jewels. Hell, speaking of which, let's put both of these guys in the booth with good ol' Producto and see what happens! We guarantee it'll be something insane.
Rittz X Ed Sheeran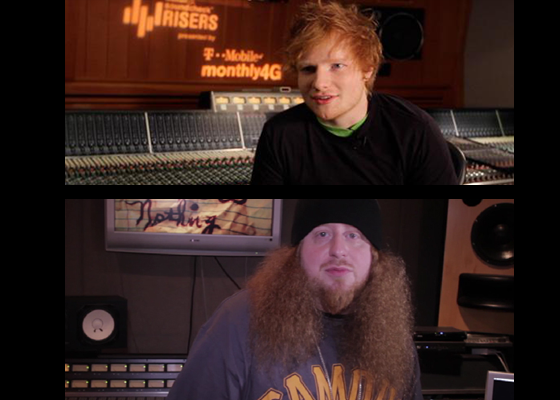 They couldn't all be southern rappers, right?
While this collaboration may seem slightly out of left field, after hearing what Sheeran did with fellow Slumerican Yelawolf, and given Rittz's known chemistry with crooner Mike Posner, we're convinced he and Rittz could make some amazing music together.
Rittz X Big Boi
This is one that we know Rittz has wanted since day one.
What rapper in their right mind wouldn't want to work with 1/2 of Outkast, one of the most influential hip hop entities in history? Not to mention both of these spitters have incredibly stylistic deliveries and can switch up their flows on a dime. This collaboration needs to happen, for the good of music.
Rittz X EarthGang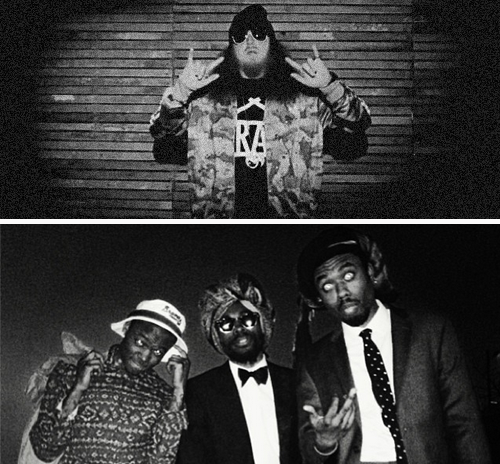 If you're not familiar with EarthGang, it's about time you get that way.
Both EarthGang and Rittz are part of what we would consider "the new Atlanta", so it only makes sense that they get some studio time in together.
EarthGang's experimental nature would definitely have an interesting effect on Rittz's sound, and we think Rittz's speed would compliment Johnny Venus and Doctur Dot's more laid back flows perfectly. Someone make this happen.
—
Well, that was another fun trip to theoretical hip hop land! Hope y'alls imagination wheels are turnin', and who knows maybe this post could turn one of these dreams into reality! Until then, keep an eye out for Next To Nothing dropping Sept. 9th!
CLICK HERE TO PRE-ORDER
NEXT TO NOTHING FROM BEST BUY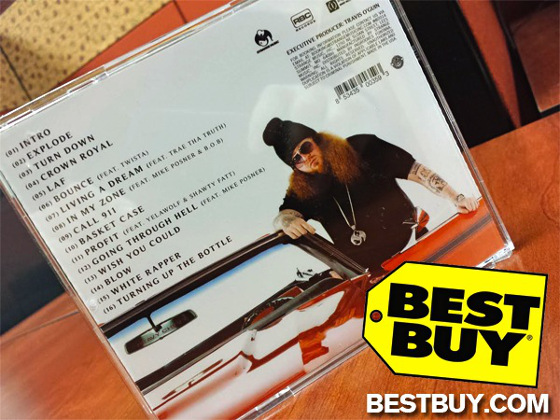 Which collaboration would you be the most hyped about?
What are some dope collabs we didn't think of?
Are you planning on seeing Rittz live with Yelawolf? What city?
Get at us in the comments section below!