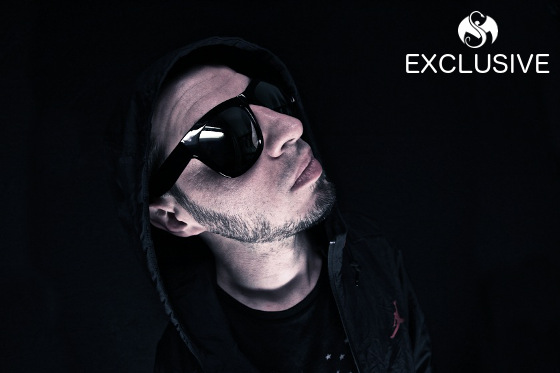 Felt and CES Cru together, what do you get? If you listen to "Fun-eral", the pre-order track for MURS's upcoming album Have a Nice Life, you'll hear that you get a deadly combination.
We talked to Ubiquitous of CES Cru to get his thoughts on what it was like to spit on the track featuring MURS and Slug, two emcees who he has always been a huge fan of and has the utmost respect for. To be alongside rhymespitters that he was a self-proclaimed fanboy for was an honor according to Ubi, and we were able to get that and a lot more when we talked to him.
What kind of relationship have you developed with MURS since he joined Strange Music? Obviously he hopped on your last album and he's a pretty big fan of your guys' work.
There's a lot of love man. We're basically like old friends. We're like new friends who are like old friends.
So you could've been his friend for awhile.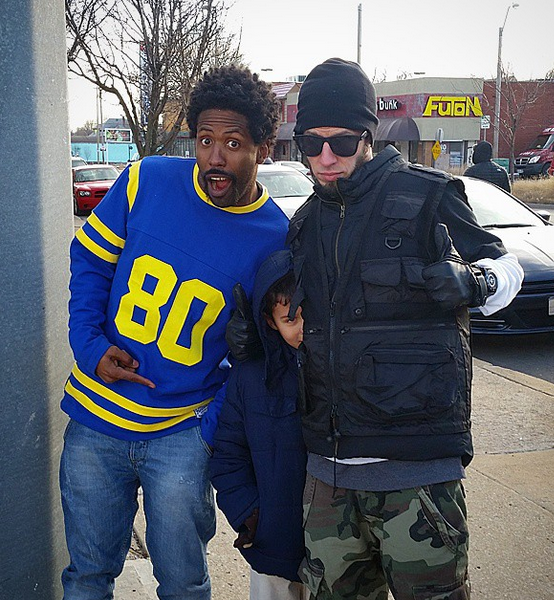 I actually met him years ago at Scribble Jam and he probably doesn't remember that, but you know, it's cool because I get to hold that over him.
So what do you think of MURS as an artist? Have you been a fan?
I definitely had my MURS period I have my special refrigerator at my house that's covered with hip hop stickers and MURS is on there man for his super duper old album, way back even before Rhymesayers. But yeah man I had my MURS period dude. I even got a Felt sticker on my fridge. I guess I'm a fanboy for MURS.
For him to ask you to be a Felt track, I'm sure being a fan of his you know that's a big deal, how did that feel and how did that come about?
He brought it up when we were on tour together. He had it all plotted out. He was like "I want to do a Felt track. I told Dave Weiner that I want to do a Felt track for the pre-order track and I want to put CES Cru on it." I was like "Word." And that's exactly what he did. He just laid it out. It's crazy man because I've been seeing these guys forever, through the End of the Beginning, through MURS for President and the 9th Wonder project, you know. I've been on Slug since "Scapegoat", Sad Clown, Bad Dub, "Put Your Quarter Up". So it's kind of crazy to rap with them.
So needless to say this track was an honor for you to rap on. How did you feel when you heard the end product?
It was dope. They put their verses down first, just to be totally fair. By the time it got to me there was already a MURS verse and a Slug verse on there. It's like a milestone. It's a major milestone for me. I had already gotten the benefit of rapping with MURS and having him on "Strange Creature" on our record and that was awesome and we performed that on tour and it was awesome to perform it every night and people loved it. So I had already popped my MURS cherry, but the Slug thing is new ground. I'd like to think that he's aware of CES Cru now. Maybe.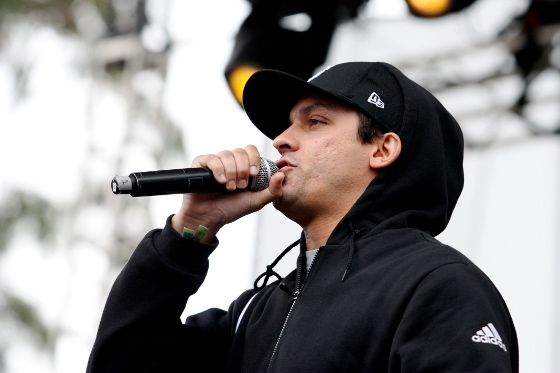 He is actually. We talked to MURS about the song and he said he hit up Atmosphere about the track and told him he wanted to put you guys on it. Atmosphere was reportedly like "Dope. Totally down with that."
Sweet. That's awesome.
You're known now.
I'm still in the underground Jeff, just to be clear. I'm a groundhog. I come up into the overground and then I go back.
So for people to know who you are, how's that feel? You're no longer anonymous rapper.
Umm…yeah? Recognition?
Yes.
Recognition's pretty cool. It's cool to be recognized as somebody that does this thing that we do. The rapping thing. People tell me that I'm awesome and I'm their favorite rapper since blah blah blah rapper, and that's awesome dude. It's cool to be compared to people that are really big and successful.
But to have a peer like Slug recognize your talent, that's gotta feel good.
It's cool man. I'm glad we're turning heads. Tech is the original guy whose head turned and that's been amazing. That's been life-changing. So yeah, it's cool that more and more people are finding out about us.
How did you like spitting on this beat? It's a super clean hip hop record that has a real golden age feel.
It was really cool. I don't know who produced it though. Do you…know?
Jesse Shatkin. He co-produced "Chandelier" for Sia.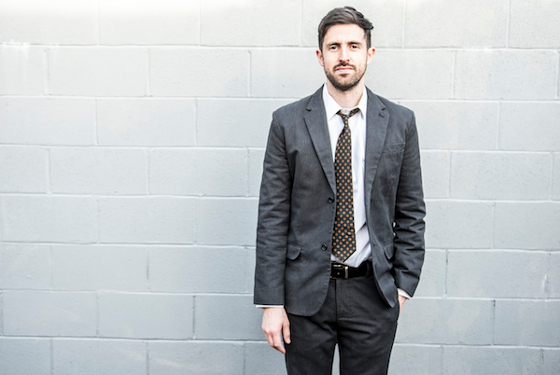 Oh okay. Well yeah! It was dope. When it got that chorus on there too, I think DJ Foundation maybe laid that chorus on there? It's a pretty simple beat. It doesn't do much but what it does do is deconstruct in these really awesome ways and has these dope little breakdowns and stuff like that. In that way it is like some Golden Era shit. So yeah man. That's a comfortable place for me to rap. I'm super comfortable there.
Is it more fun when you get to just flex like you did on this track?
I mean it's cool. It's a feature song man. Hot 16! That's cool man. I've done that million times and I'm sure I'll do it a million more times. I really enjoy mixing up with people. It's one of my favorite things about this genre, is that everybody collaborates and works in different combinations.
In the end how do you like how the song came out?
The song came out good man. I think DJ Foundation really brought it together. He snatched little pieces of our verses and sliced them all together for the chorus and it's just real hip hoppy which I think is dope.
Anything you want to say about the song before we get out of here?
Just thank you to MURS for having us on this project and giving us this out the gate slot. He's trying to turn heads and I felt like that was a really cool thing to be a part of, the Felt legacy, you know? It's the most recent Felt track in a long time so that's pretty awesome to be a part of that. I'm excited for Have A Nice Life and yeah go pre-order that! I think I might pre-order it today.
CLICK HERE TO PRE-ORDER
MURS 'HAVE A NICE LIFE'!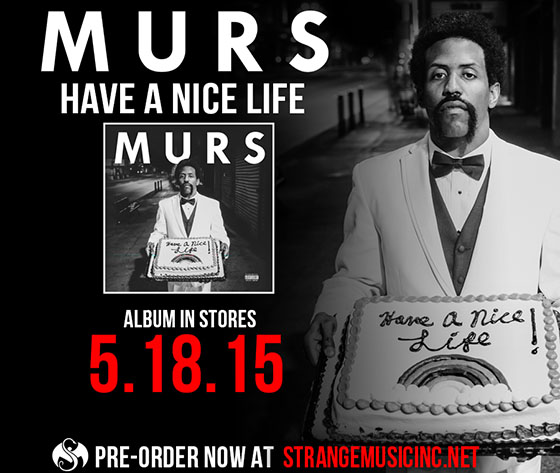 Who had your favorite verse on "Fun-eral"?
Let us know in the comments section below!