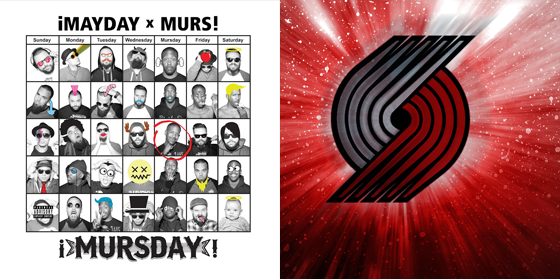 The Portland Trail Blazers just became the coolest team in the NBA (until Kansas City gets one that is).
At a recent NBA game, someone captured a video of ¡MAYDAY! x MURS' b-boy anthem "Beast Out The Box" being played during the team's halftime show which featured…you guessed it…breakdancing!
While we're kind of bummed out it's not NonMS getting down in the video, it's still pretty awesome to see ¡MURSDAY! getting their due shine.
Check the video out below, and if you haven't heard ¡MURSDAY! yet, for the love of hip hop please go grab that.
WATCH
CLICK

HERE

TO PURCHASE THE DELUXE EDITION OF
¡MAYDAY! x MURS – ¡MURSDAY! ON iTunes!