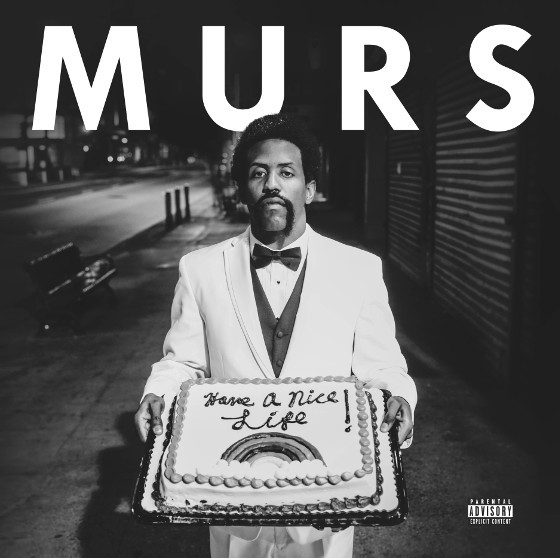 MURS drops the banger "Okey Dog" from his upcoming album, Have a Nice Life, about a dude that you don't want to mess with (but wears pink and green shoe laces).
"Okey Dog" is about a legend from MURS' hood, and over a rocking instrumental MURS flexes his superior storytelling skills, painting vivid details that will have you laughing and cheering for the hero of the song the entire way. On top of that the song just goes, and is a perfect pick for a lead single from MURS' Strange Music solo debut.
MURS is preparing for the May 19 release of Have A Nice Life, his debut Strange Music solo project and one the Los Angeles rapper says will be his signature artistic statement.
"My former manager told me this is supposed to be the 'quintessential MURS album,'" MURS says. "Jay Z is the ex-crack dealer, hustler rapper. Rick Ross is the Tony Montana rapper. I feel like I have a duality and I'm hard to classify. There's a duality to the album. It's conscious, but it's still street."
MURS showcases his wide-ranging artistry through the sonically and thematically diverse album, which is primarily produced by longtime friend, collaborator and platinum, Grammy-nominated producer Jesse Shatkin (Sia, Kelly Clarkson, Kosha Dillz).
Have A Nice Life features the politically charged "Control," the gangbanging exposé "Okey Dog" and the social examination "PTSD," which features E-40. MURS also focuses several songs on one of his favorite subjects: women. "Mi Corazon" details his affinity for a half Mexican-half Salvadorian girl and includes a fortuitous encounter with the police, while "The Worst" is a cautionary tale of a married rapper battling the temptations of the road.
Have A Nice Life stands as MURS' first Strange Music solo project, following 2014's collaborative album with ¡Mayday!, ¡MursDay! After establishing himself as one of rap's most successful and prolific independent artists, Murs is excited to have found a long-term recording home with Strange Music.
"I believe that the people who work for Strange Music are good people and that they want to see me succeed and they want to see the label succeed," MURS says. "It's good to have that for once."
LISTEN
CLICK HERE TO PRE-ORDER
HAVE A NICE LIFE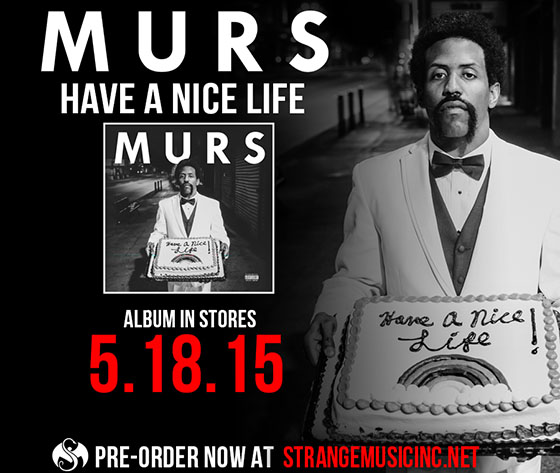 What'd you think of the song?
Sound off in the comments section below!