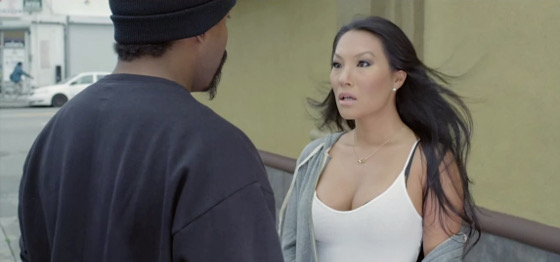 Those who watch MURS' "Okey Dog" music video until the very end were in for an awesome surprise.
For those of you who did watch the vibrant visual from MURS' upcoming album Have A Nice Life, you were probably stunned to see an appearance from porn superstar Asa Akira. The shot that had everybody buzzing also had us asking MURS how he was able to pull this one off. As it turns out, it wasn't that difficult at all.
At the end of the video there's a surprise appearance by an actress – not one in the ordinary sense.
Nah, that's my homegirl man! I love dropping her name and she says she loves dropping my name.
So, Asa Akira's in the video and I do love her. I met her through my friend Van Styles and she's just been like a sister to me. So much so that when I saw her in New York, she was at Sirius Satellite, we were at Sirius Satellite, and I had the homie Romeo go out and get her book for me so I could have her sign it. I took it home and my wife read it before I could.
But she's just a real person. I always have an affinity for porn stars and strippers and adult entertainers, if you know me. Not because of what they do but I just feel like they're some of the most honest, genuine people you'll ever meet, if you get a chance to sit down with them.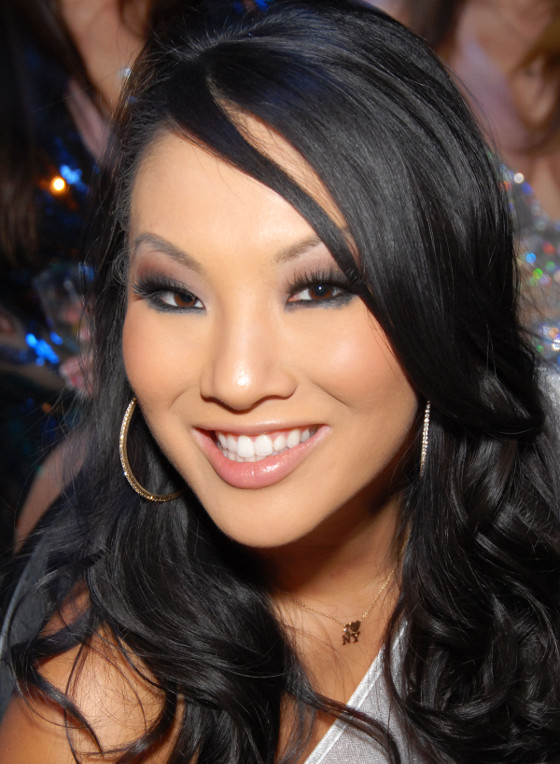 Literally I called Asa like "You want to make a guest appearance in this video?" and she's like "Sure!" It was the director Mike Morasco who said I would have Japanese children and I was like "Oh, I got somebody that could play the mom! I'll see if she'll do it." She's was hosting AVNs that year and was like "MURS, yeah for sure I'll be there for you free. Tell me when."
She's always been like a sister to me, and she's so fucking funny, genuine. I just love her. I love her to death. I don't want to have sex with her, I'm not into Asian girls like that, but I do love her.
My wife is like "Why do you love her?" She's my homegirl. I love her like a sister. And she gives me good advice. If we want to talk about sexual things I can talk to her about it. But yeah she came through for the video. She's gorgeous.
If you don't listen to DVDASA, listen to that podcast. It's hilarious – her and David Choe.
WATCH
What did you think about Asa Akira's appearance in the Okie Dog video?
Let us know in the comments section below!
CLICK HERE TO PRE-ORDER
HAVE A NICE LIFE