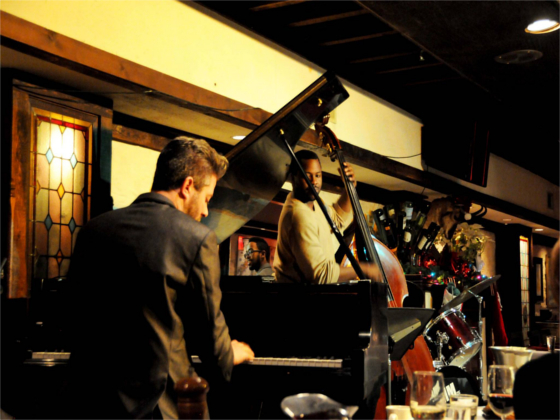 The anticipation for Tech N9ne's new album, Special Effects, has risen among Strangeland, and the expectations are only getting bigger. Seven, the album's producer, brought on Mark Lowrey, jazz pianist and fellow KCMO native, onto the upcoming project being released May 4.
Mark is featured in three songs off of the album. The deal was sweet for Lowrey, working closely with producer Seven throughout the process. He recorded one of them, "Dyin' Flyin'" at Strange Studios. Allowing him to use his own musical expressions, much of what was used in the recordings were takes on his own piano improvisations. He discussed how he felt about his work with Seven and the song.
"The process was really rewarding. Seven and I talked conceptually about each song quite a bit. I would improvise and hone an idea, then we would record it, do several variations, and Seven took that away to add beats and sound design."
Click HERE to read the full story
Take a listen to "Dyin' Flyin'"
Including local musicians into one of Tech N9ne's most anticipated albums gives Technicians more reason to get hype about the release of 'Special Effects'. Things are about to get a little more STRANGE around here!
CLICK HERE TO PRE-ORDER SPECIAL EFFECTS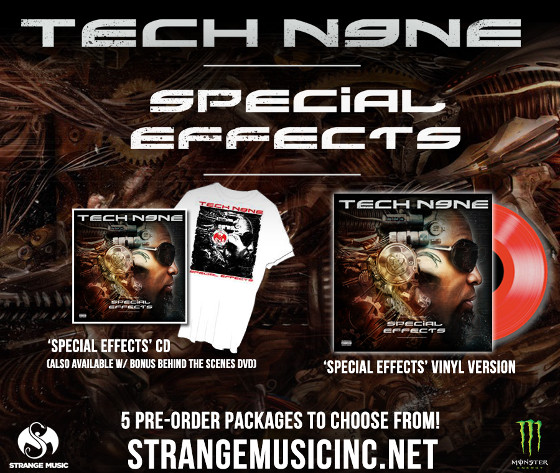 Does the use of studio musicians increase your expectations for Special Effects, how so?
Let us know in the comments section below!