Check out Tech N9ne and MURS chop it up with Ebro, Peter Rosenberg and Laura Stylez on HOT 97 in New York
The independent giants got on the nationally-renowned hip hop morning show to talk about their upcoming projects and the dual independent success shared by both emcees.
During the interview a few reveals were made and moments were had that make this video a must-see:
Lil Wayne's surprise addition to the end of his verse on the song he did for Special Effects
MURS's reasons as to why he, an already-successful independent rapper, would join Strange Music
New bars from both emcees!
WATCH
What'd you think of the interview?
Leave your thoughts in the comments section below.
CLICK HERE TO PRE-ORDER
HAVE A NICE LIFE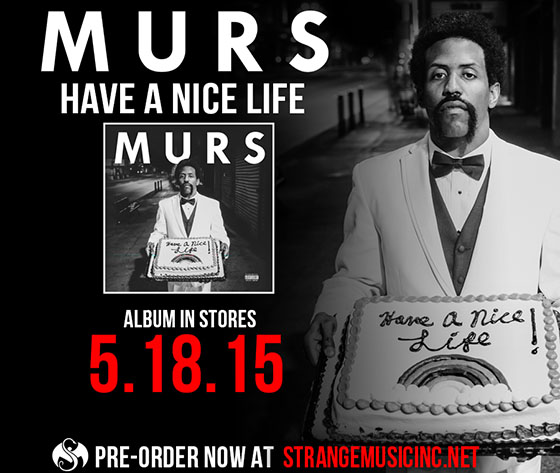 CLICK HERE TO PRE-ORDER SPECIAL EFFECTS