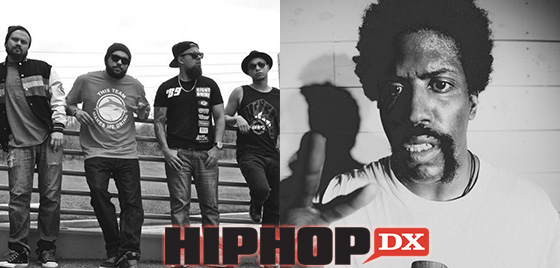 HipHopDX put together a stellar list of underground classic albums, including two of Strange Music's finest acts into the mix.
In the article "The 30 Best Underground Hip Hop Albums Since 2000", HipHopDX assembled some of hip hop's best unsung classics. Albums from acts such as Talib Kweli, Sean Price, Little Brother and many more make up for one of the best marathon listening sessions you could ever participate in.
¡MAYDAY!, whose upcoming Future Vintage is already being hailed by many as some of their best work, made the list with their Strange Music debute Take Me To Your Leader. Peep what DX said:
Strange Music's resident band reached rarefied air with Take Me To Your Leader. Rap/Rock hybrids usually buckle before finding a balance between dope rhymes and dope live percussion. Either the rhymes are awesome or the music's awesome, almost never both at the same time. Three years since TMTYL's release and ¡MayDay! still resonates righteously on-all-fronts. The Miami natives' witty social commentary viscerally captures American plight post-Great Recession, all over production rich enough to be described as wealthy.
HipHopDX also cited Strange Music's West Coast representative, MURS, for his classic collaborative album with 9th Wonder, MURS 3:16: The 9th Edition. HipHopDX said the following about the underground favorite:
Murs has been, and been quite well, an everyman with an edge. On Murs 3:16: The 9th Edition he found his very capable footing on Def Jux by ditching the skateboard and sliding into a kind of existential angst.
CLICK HERE TO READ THE ENTIRE LIST
What'd you think of the list?
Which albums did they miss?
Let us know in the comments section below.
CLICK HERE TO PRE-ORDER
FUTURE VINTAGE ON iTUNES